Portfolio review at Backlight Photo Festival
September 9th 2017 in Tampere, Finland
Backlight Photo Festival arranges portfolio review as part of the opening weekends program 9. September 2017.
Portfolio review brings together photographers, artists and experts from the international field of photography. During the 20 minutes face-to-face meetings the participants can discuss and receive feedback on work on progress as well as present their completed series to representatives of festivals, galleries, museums and publications in an encouraging environment.
After the portfolio review the participants are welcome to join the get-together evening of the 30th jubilee year of Backlight Photo Festival at Telakka, where the evening continues with announcement of the Portfolio Awards and togetherness with live music and dj.
We can include around 30 participants to the portfolio review.
Participation fee is 50€. The fee covers the review meetings and the festival pass including access to the Backlight exhibitions 9. -10. September 2017 and the get-together evening at Telakka.
Awards:
Jelgavas Tipogrāfija Book Award for Backlight 2017: Printing costs up to 1.500 Euros at Jelgavas Tipogrāfija, Latvia. Supported by Jelgavas Tipogrāfija.
Backlight Exhibition Award: Exhibition at Backlight Photo Festival 2020
Honorary Mention* to Young Nordic Photographer: Publication of the portfolio at KATALOG Journal of Photography and Video
* The honorary mention is part of the collaboration 2017-2019 between Backlight, Landskrona Foto, Nordic Light and KATALOG supported by the Nordic Culture Fund.
Application closed.
How to apply:
Prepare a PDF-file including max. 15 images, your name and contacts, project description and a short CV (max A4) with an explanation why you would like to participate in the reviews.
PLEASE NOTE!
Name the PDF- file lastname.firstname_BL17Pf.pdf, maximum file size in total 3Mt.
– Send the submission by email to portfolios.backlight [at] gmail.com by Monday JULY 31st 2017, the latest. We will inform the ones chosen for the reviews by August 9th 2017.
After this date the participants will be able to place their requests on the reviewers they would primarily wish to discuss with during the review.
Reviewing experts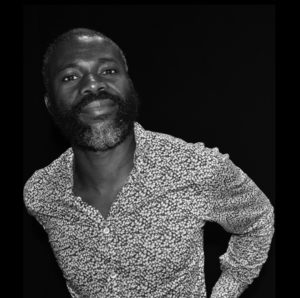 Dr Sheyi Bankale (UK) is Curator of Next Level Projects and Editor of Next Level magazine. Next Level is one of Europe's seminal art photography magazines with a dynamic mix of photography as contemporary art. It aims to bring awareness and debate to contemporary culture, showcasing and celebrating artists, across various disciplines and alongside inspiring, provocative and critical writing. Sheyi Bankale's wealth of experience is well received and he frequently acts as panelist, judge and nominator for The Art Foundation, The Prix Pictet and facilitates the acquisition of photo art works for international museums, art collectors and private clients. Sheyi Bankale is renowned for his curatorial work in recent years at Next Level Projects while curating an extensive touring exhibition on contemporary photography, 'Alice in Wonderland', for the European City of Culture 2011. As well as Guest Curator for Saatchi Art's Special Guest Curator Programme.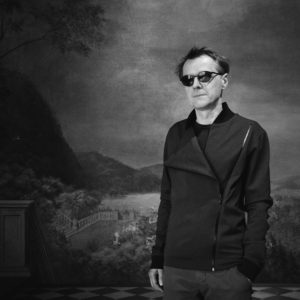 Martin Breindl (AT)  is a media artist, theoretician and curator. He is the founder of alien productions (in collaboration with Andrea Sodomka, Norbert Math and August Black), an artists' network for works in new technology and media. He works in the fields of media-performance, installation, net.art, radio art, sound art, video art, photography and visual arts. He has realised projects on the occasion of many festivals, symposia, exhibitions and concerts all over the world.
Since 2001 Martin Breindl is one of the curators of FLUSS – society for the promotion of photo- and media art, based in Wolkersdorf, Austria. He was also  the co-curator for Backlight Photo Festival from 2005 to 2008 in Tampere. He has held several lectures, workshops and portfolio readings in the US, Russia, japan and Europe.
David Drake (UK) is the Director of Ffotogallery, the national development agency for photography and lens-based media in Wales. Ffotogallery's work is outward looking, with an exhibition and publishing programme featuring artists from the UK and the rest of the world. Ffotogallery widens its range of influence through gallery presentations and touring exhibitions, print and online publishing, collaborations with other organisations and galleries, artist commissions and residencies, and an extensive education programme.  He initiated and is the current Director of the large-scale biennial event Diffusion – Cardiff International Festival of Photography, which has completed three editions. He was Project Director for Wales in Venice, the Wales' Pavilion at the Venice Biennale 56th International Art Exhibition 2015.Ffotogallery is the lead agency for a pan-European co-operation project called European Prospects.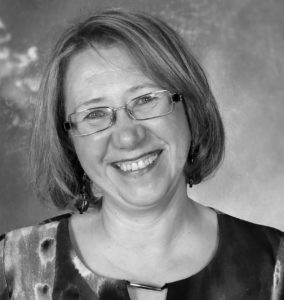 Maira Dudareva (LV), the head of the Latvian Museum of Photography has a long running experience in photography. She worked as head of photo archive of the main Latvian daily newspaper "Diena" (1999 – 2008), head of "Diena" photo department (1998 – 1999) and as photoreporter for several Latvian newspapers (1992 – 1998). She did her MA research on digital photography indexation at the Faculty of Social Sciences of the University of Latvia, where she is currently enrolled in the doctoral program. She is  a curator,lecturer  in Latvia Culture College and portfolio reviewer   at Kaunas PhotoStar festival in 2011, 2012, 2013, 2014, 2016 in Bratislava Photo Month 2012, in ISSP 2012, 2013, 2014, Riga Photo Month 2014, and Lodz  Fotofestiwal ,Photolux Festival 2015.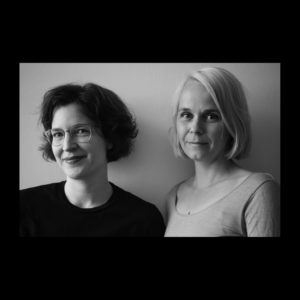 Maria Faarinen (FI) works as Curator and Tiina Rauhala (FI) works as Chief Curator at The Finnish Museum of Photography.
The Finnish Museum of Photography is one of the leading and oldest photography museum's in Europe. Through exhibitions, collection management and research, the museum strives to promote and foster photographic art and culture in Finland. The museum's exhibitions cover Finnish and international contemporary photography, as well as the diverse history of the craft. Along with the museum's main exhibitions Rauhala and Faarinen are responsible for the museum gallery's program for the emerging photographers.
Rauhala is also co-founder of The Festival of Political Photography, which examines ways of influencing with photographs and seeks to define what the word 'political' means in contemporary photographic practices.
Carla Erdmann (DE), studied German Literature, American Studies and Media Sociology at Goethe-University in Frankfurt am Main. Erdmann works  as a freelance journalist since the early 1990s. She specializes in photography since 2002 and publish´s bilingually in high class photography magazines.
Between 2002 and 2004 Erdmann worked with Bilderberg Agentur der Fotografen. Since 2003 until now editor of renowned German photography magazine Leica Fotografie International (LFI), S Magazin und M Magazin. She publishes regularly portfolio and  exhibition texts, online news on the photographic scene, incl. Photo editing. Since 2012 she has her own rubric in the LFI "Talking With" where she publishes extended interviews with key characters of the international photography scene. She works with gute aussichten platform for new German talent and writes texts for the exhibition catalogues.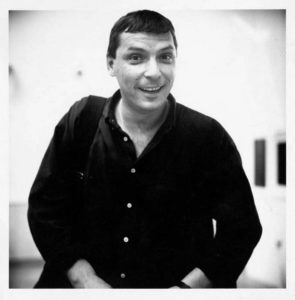 Andrei Polikanov (RU) is the Visual Director at Takie Dela online media, Russia since 2015. Polikanov worked as a fixer and stringer with Anthony Suau, Christopher Morris, Stanley Greene and other prominent international photojournalists, producing stories for such major international publications as Time, The New York Times Magazine, Stern, Focus, Spiegel and Paris Match on events in the former USSR territories.
From 1996 until 2007 he worked as a photo editor at Time magazine's Moscow bureau, director of photography at Russian Reporter magazine from 2007 to 2015. Polikanov is a member of various national and international photo contest juries and a member of the Joop Swart Masterclass independent selection  committee. He has taught numerous workshops on photojournalism, both in Russia and worldwide, since 2005. These include being a mentor at the Open Society Institute Documentary Photography Project Grantee Workshop, a mentor at the World Press Photo educational project in the Caucasus and in Angola, a Consultant at The International Center for Journalists.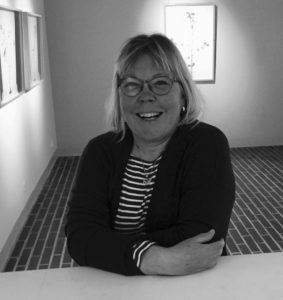 Alla Räisänen (FI), curator and director of Northern Photographic Centre in Oulu. Räisänen has been working as the director and curator of Northern Photographic Centre since 1999. Northern Photographic Centre is the northernmost photographic centre in Finland and it is specialized on contemporary photography. Alla Räisänen has  a PhD in the history of ideas and have a special interest on Arctic and Northern issues as well "northern photography". Räisänen has curated several international exhibitions both in Finland and abroad.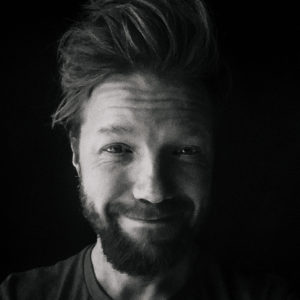 Juuso Westerlund (FI) is photographer and a documentarist. He works for various International magazines and institutions, lectures and teaches in documentary workshops. Juuso Westerlund has taken part in a number of national and international art and photography shows and has also held a number of solo exhibitions. He is a member of a Nordic photo collective Moment Agency and is represented by the Institute Artists.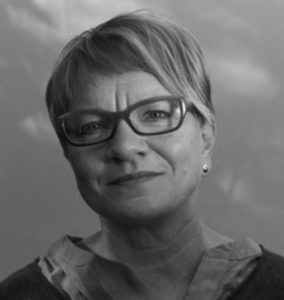 Pirkko Siitari (FI) is currently working as an acting Head of Exhibitions at HAM Helsinki Art Museum. She works also as General Secretary of Ars Fennica Foundation. She is the former director Kiasma Museum of Contemporary Art (2010-2015) where she also worked as a chief curator 2008-2010. In the years 2004-2008 she was the director of Kerava Art Museum and 1999-2004 she worked as the chief curator of Finnish Museum of Photography in Helsinki. In the 90`s she worked as the director of Northern Photographic Centre in Oulu for nine years.
Her many curatorial projects include for example Tom of Finland (Kunsthalle Helsinki 2016) Robert Mapplethorpe (Kiasma 2015), Alfredo Jaar (Kiasma 2014), ARS11 Africa in Contemporary Art (Kiasma 2011), Common Things – Finnish and Swedish Contemporary Art (Kiasma 2010), Tracking Traces, Kiasma collection exhibition (Kiasma 2009), It`s a Set Up, Kiasma collection exhibition (Kiasma 2010) Black and White – Japanese Photography (Ateneum Art Museum 2008).
Enrico Stefanelli (IT) is a photographer, journalist and  a curator and he teaches photography in workshops. He is the founder and, for 7 years, the artistic director of the international festival of photography and video art "Lucca Photo Fest" and currently the founder and artistic director of Photolux Festival the biennial of photography in Lucca. He has has curated several exhibitions at the Lucca Photo Fest among them 2008 and in 2010 Tim Hetherington "Battle Company", Jan Saudek "Il Teatro Della Vi ta", Michel Comte "Not only Women", Horst P. Horst and, in 2011, Li Wei "Li Wei: Photography", Wang Qinsong "The glorious life. Wang Quinsong's photography 1999-2010",Boris Mikhailov "Reconstruction", Bettina Rheims "I.N.R.I.", Andres Serrano "Sacred and Profane", Stanley Greene "Haiti", David Douglas Duncan "This is Picasso" and many others. Since 2010 Stefanelli is the Italian curator of Epea, European Photo Exhibition Award.  He has written articles and contributions on photography for several catalogs, books and magazines.
María García Yelo (ES) is representative and Specialist on Modern and Impressionist Art at the renowned international auction house Christie's. Since 2014 until June 2017, she was the director of PHotoEspaña, International Festival of Photography and Visual Arts. With a degree in Art History from the Universidad Complutense in Madrid, García Yelo was the Director of the Post-War and Contemporary Art department at Christie's Spain from 2008 until 2013. She was previously the General Deputy Director of Conservation and Research at the Museo Nacional Centro de Arte Reina Sofía (2005-2008) and Assistant Director of the Museo de Arte Contemporáneo Esteban Vicente in Segovia (2002-2004). She has served as an independent curator and as an art critic for ABC Cultural, having published various essays and articles on modern and contemporary art. María García Yelo is the Artistic Advisor of the 2017 edition of the Prix HSBC pour la Photographie.