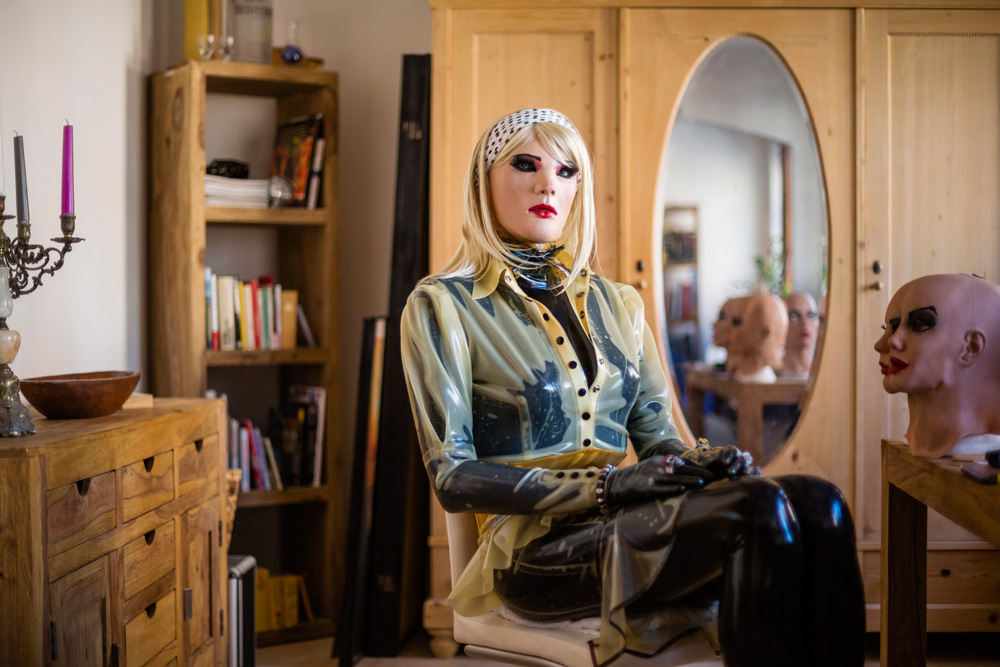 KERN CORINNA
(b. 1986 Germany)
www.corinnakern.com
Currently based in Israel.
FEMALE MASKERS
The Female Maskers project gives an insight into the hidden, yet growing worldwide subculture of female masking, originating in the desire to transform into a female alter ego.
Commonly regarded as a loss of authority, respectability and attractiveness towards women, heterosexual men's gravitation towards femininity contradicts socially accepted norms. Female masking presents an outlet for the men to live out their female sides, which is rooted in their admiration for the beauty of femininity. Women, forming the minority of the scene, find an opportunity to slip into another role, enabling them to experience another side of themselves, or to simply let go.
[Backlight ´14 Portfolio Award Exhibition]