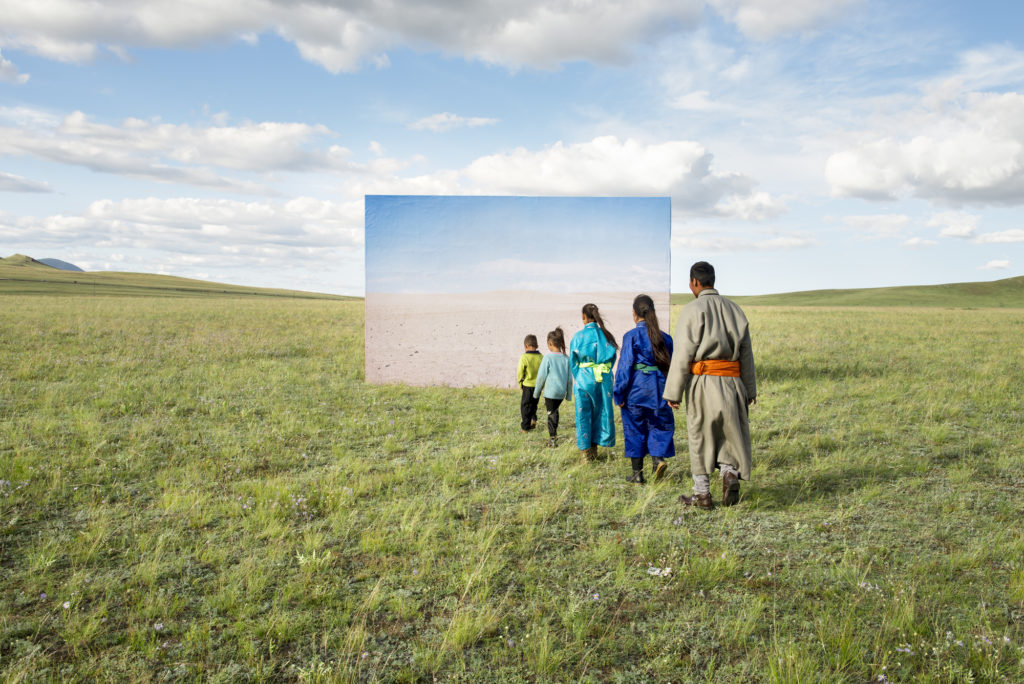 LEE DAESUNG
(b. 1975, South Korea)
www.indiphoto.net
Currently based in Paris, France.
FUTURISTIC ARCHAEOLOGY
A nomadic lifestyle has been central to traditional Mongolian culture. Even with changes brought about by urbanisation, 35 per cent of Mongolians still live a nomadic lifestyle. This is increasingly difficult because their traditional way of life is under threat due to serious changes in the land.
The Futuristic Archaeology attempts to recreate a museum diorama in a real-life desert in Mongolia. Using people and their livestock, set against the backdrop of an encroaching desert, the artist imagines that these people will try to go into museum diorama for survival in the future. The artist hopes to create the impression that the lives of these nomadic people occur somewhere between reality and the virtual space of a museum.