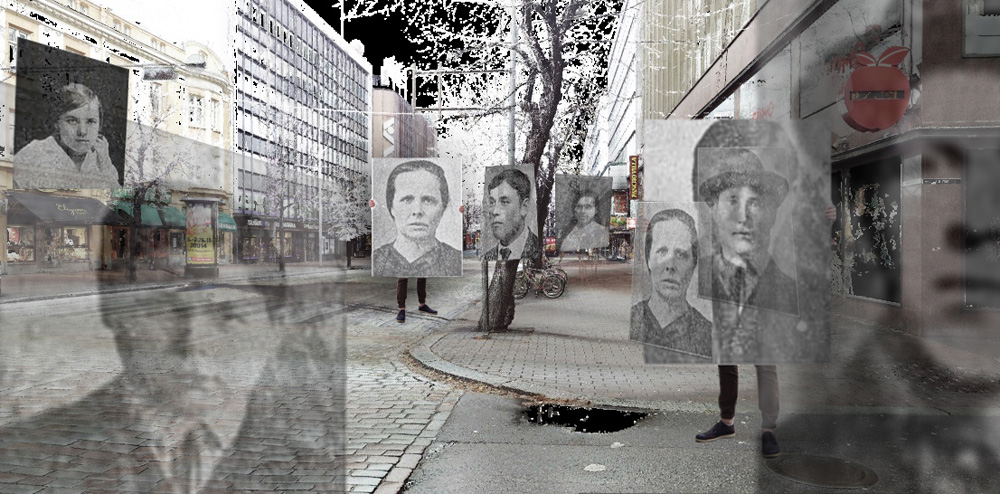 SUONPÄÄ JUHA
(b. 1963, Finland)
www.holymelancholy.fi
Currently based in Tampere, Finland.
IBIDEM (lat. in the same place)
When he was eighteen, the artist's grandfather, Urpo –along with many other people–decided to change the world; it lead him to fight in the fiercest battles of the Finnish Civil War in Tampere. The young man's campaign ended on Holy Thursday in 1918, when he was wounded in the ferocious battles on Kalevankangas graveyard. The following week, Tampere surrendered, and Urpo and the other prisoners were transferred to Keskustori market square. From there, they walked through Hämeenkatu to the notorious Kalevankangas prison camp. For many, that was to be their final journey.
Approximately 2750 victims of the civil war rest in a mass grave at the Kalevankangas cemetery.