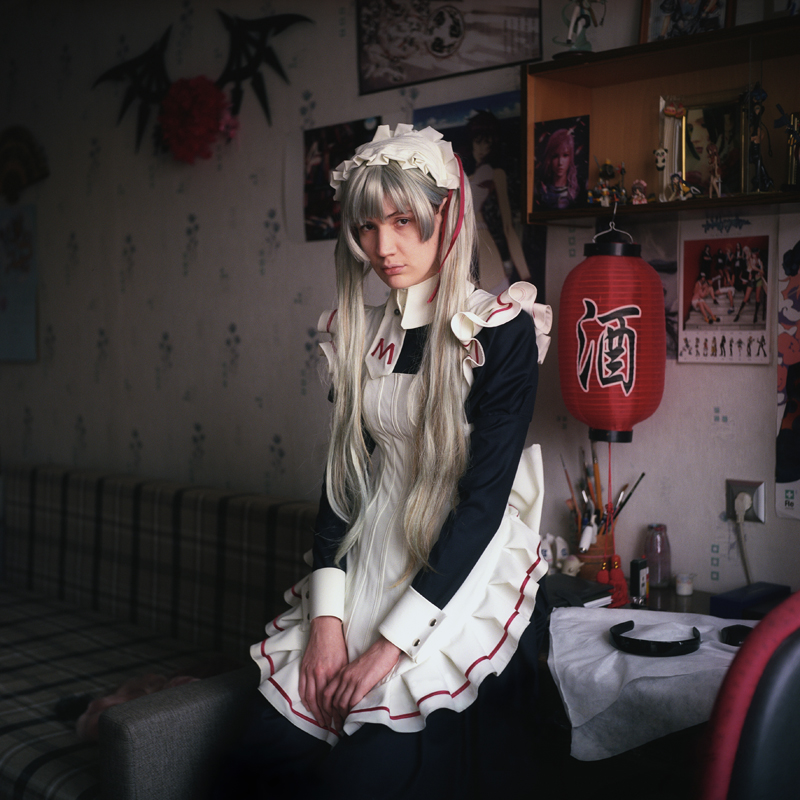 © Mariya Kozhanova
KOZHANOVA MARIYA
(b. 1986, Russia)
www.mariyakozhanova.com
Currently based in Kaliningrad, Russia.
DECLARED DETACHMENT
The series Declared Detachment depicts a generation of Russians born at a time when well-organised society and established identity fell apart. All of the myths and beliefs that had been the driving force behind prior generations' ideologies were destroyed. The children born at that time were, absolutely, ideologically naked. This young generation of Russians have therefore started to borrow ideologies from totally different cultures. This generation thus escaped into a different ideology and tried to build their illusive world upon the ruins of the past. But do their beliefs amount to a new and substantial ideology or are they just a temporary detachment from imperfections of everyday life?