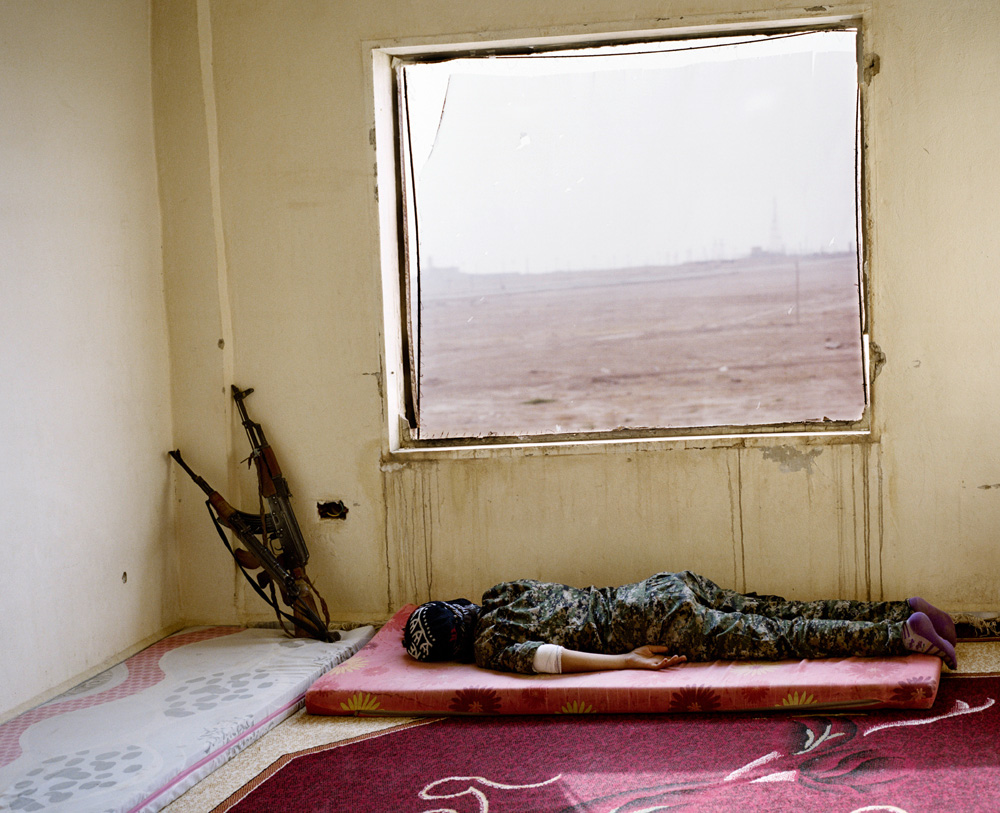 HAMAD SONJA
(b. 1986, Syria)
www.sonjahamad.com
Currently based in Berlin, Germany.
"JIN – JIYAN – AZADI"
The project Jin – Jiyan – Azadi attempts to trace, sensitively, the collective longings of female Kurdish freedom fighters. In the process, the artist captures not only the individual traits of these women, but also shows what connects their destinies.
These women are risking their lives for a country that has never existed; yet every Kurd knows where its borders were located. The narrow strip of homeland, the wild Kurdistan, remains an object of longing though it has long been attacked from all sides. However, their struggle is not only about survival. Rather, it is about asserting their self-determined existence, about their freedom and independence. This fight for deliverance has an existential note to it.