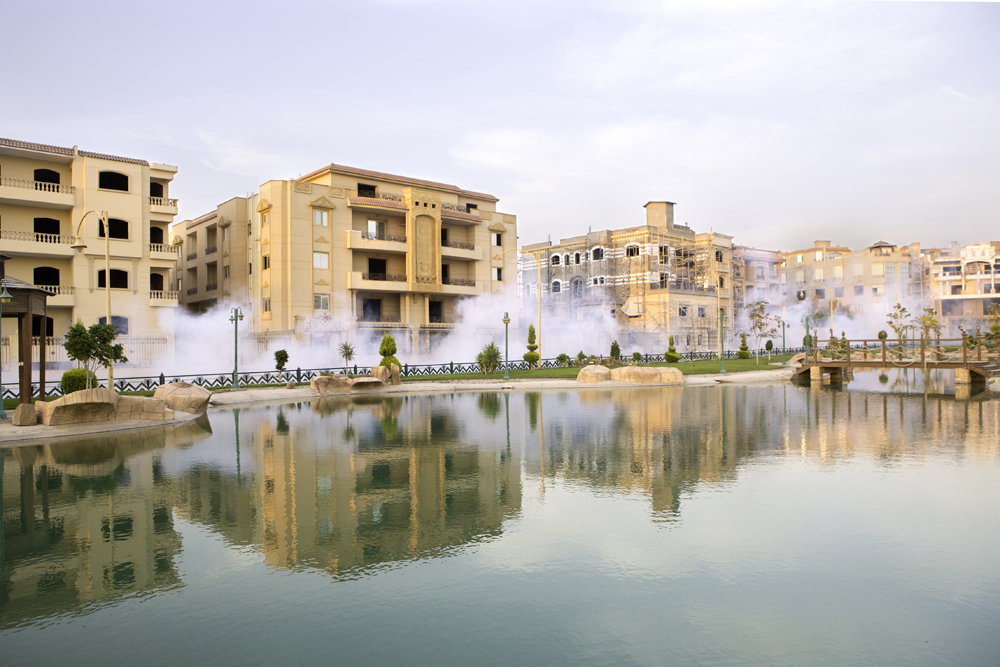 BERTRAND ZAZA
(b. 1986, Belgium)
www.zazabertrand.com
Currently based in Ghent, Belgium.
DREAMLAND
"All roads lead to New Giza. Cleaner, safer, and more beautiful environments. The life you always dreamed of." The gigantic billboards alongside the Cairo Ring Road are overflowing with English language slogans such as these attempting to sell a dream that virtually nobody in the city is able to afford. The Egyptian upper classes have instigated an urban exodus, moving out of traditionally popular areas in the old city centre and into artificially constructed environments secluded from the rest of the world. To prevent these carefully constructed bubbles from bursting, the communities are surrounded by walls, surveillance cameras and an army of security personnel guarding the access gates.