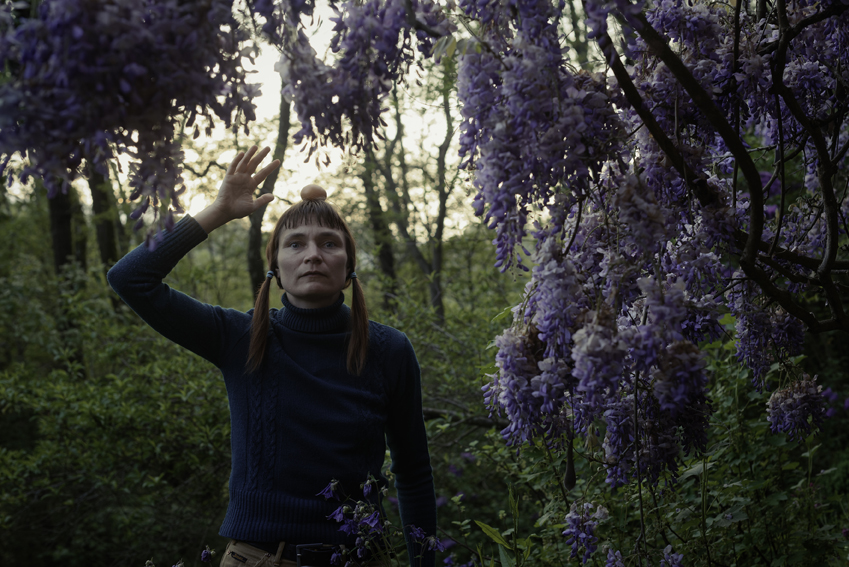 Backlight organizes its first international Master Class in collaboration with Lithuanian Photographers Association during NIDA International Photography Symposium in Lithuania. This Master Class provides three days workshop lead by Elina Brotherus. The participants are encouraged to extend their stay in Nida for the symposium week program 4. -9. September 2018.
Dates:
Master Class 4. -6. September 2018
Symposium: 4. -9. September 2018
Overview:
This Master Class is an opportunity for young practicing artists to receive feedback both from their peers and from an experienced tutor. We will focus on making new work that can continue a work in progress or start something new. The participants will be given assignments that they will use according to their needs: they can be warm-up exercises for someone, and small accomplished works for another. Please prepare to present also your previous and/or ongoing work, both in group and in individual meetings.
About the tutor:
Elina Brotherus (b. 1972 Helsinki, Finland) works in photography and moving image. Her work has been alternating between autobiographical and art-historical approaches. Photographs dealing with the human figure and the landscape, the relation of the artist and the model, gave way to images on subjective experiences in her recent bodies of work Annonciation ja Carpe Fucking Diem. In her current work she is revisiting Fluxus event scores and other written instructions for performance-oriented art work of the 1950s-70s. Brotherus has exhibited world-wide in galleries and institutions since 20 years and has published 9 monographs with various European publishers. In 2017 she received the Carte blanche PMU award and her work was exhibited in a solo show at the Pompidou Center in Paris.
Participation: Participants of the Master Class are expected to have previous experience in art practices and to be familiar with independent working as well as photography as a tool of expression. Participants shall prepare a presentation on their previous and/or on-going work, either digitally or by showing prints and publications. Don't forget to bring your habitual working tools: camera, tripod, computer…
Participation fee: 150€, including the workshop and the seminar
(The participants will need to cover their travels to Nida +accommodation and meals during their stay.)
Deadline for applications: July 25. 2018
Decisions given: By August 1. 2018
Payment due: August 8. 2018
Instructions for applying:
Send
Your letter of motivation [one A4]
Pdf –portfolio max 2MB
Short introduction of yourself and your artistic practices so far
To: photofestivalbacklight [at] gmail.com by July 25. 2018
Practical information regarding the Master Class and the seminar:
Tuula Alajoki (FI), tuula.alajoki [at] backlight.fi
Vilma Samulionyte (LT), vsamulionyte [at] gmail.com
Further information of the organizers and the tutor: