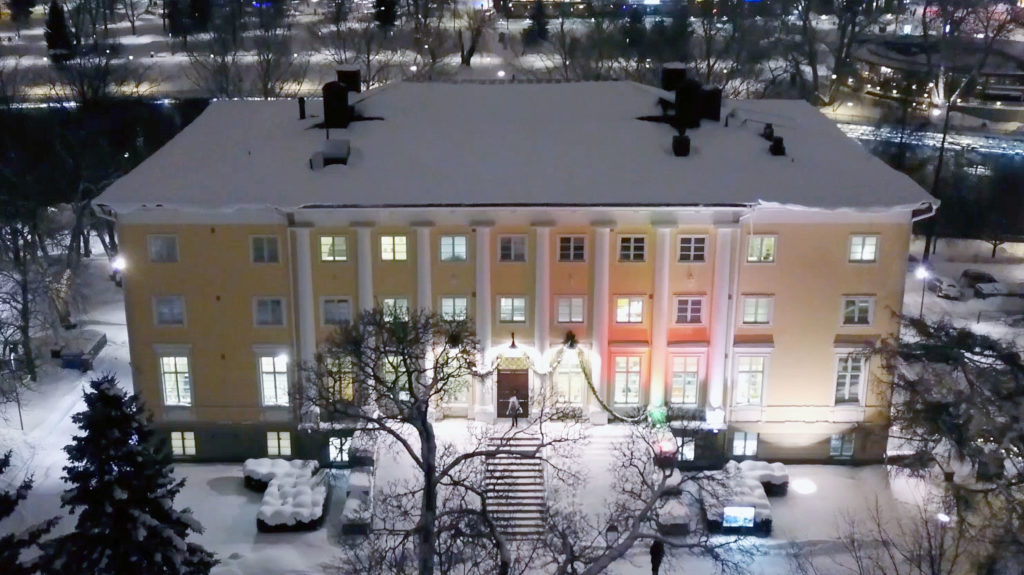 The venue of the Backlight2020's Visual Catalysts exhibition is Culture House Laikku.
The house was built in 1925 and it was originally the first main library in Tampere. The name Laikku originates from the old-fashioned word Lainasto used by people living in Tampere. Now Culture House Laikku offers arts and events to both local and regional visitors and to tourists alike on six days of the week. Laikku is managed by the City of Tampere Cultural Affairs.
When the doors are open, you can just walk in and enjoy culture or coffee in the premises. There are various events such as concerts, art exhibitions, lectures and workshops daily at Laikku. The Culture Café Laikku treats visitors with tasty homemade soups and salads as well as cakes and other sweet and savory delicacies.
In addition, Laikku is very reachable. It is located next to the Central Square in Tampere and many of the bus routes stop either at or near the Square. Also, majority of the events and all the exhibitions are free of charge.
Culture House Laikku, Keskustori 4, 33100 Tampere, Finland. Open Tue-Fri 9 am – 8 pm, Sat-Sun 10 am – 6 pm. Free entry.