FIONA AMUNDSEN
An Ordinary Life, 2021
Tampere Art Museum 17.6.–15.10.2023
Fiona Amundsen's (b. 1973, New Zeland) practice explores how documentary photographic and filmic images can enable a connected, active and caring relationship to the ramifications of painful historical experiences that live on in the present. She is interested in establishing relationships between specific historical events, the social responsibility of witnessing, and the ethics of documentary photographic and filmic practices. She edits declassified military produced archival imagery with her own present-day photography and filming to investigate the potential for imagery to perform a kind of visual listening and documentary witnessing of acts of colonial imperial violence, be it historical or not.
An Ordinary Life explores the effects of the United States 1945 atomic bombing of Japan. To tell this story, artist Fiona Amundsen has collaborated with Kanariya Eishi, a rakugo performer living in Aotearoa but whose family is from Nagasaki. Referencing rakugo methods of storytelling, Eishi recalls the devastation of the bombs dropped on the city through speaking with the ghost of his grandfather, who was a soldier at the time.
Fiona Amundsen is an Associate Professor in Art Theory/History and Photography in AUT University, Auckland, New Zealand. Kanariya Eishi (b. 1976, Japan) is a Japanese rakugo performer and actor based in New Zealand.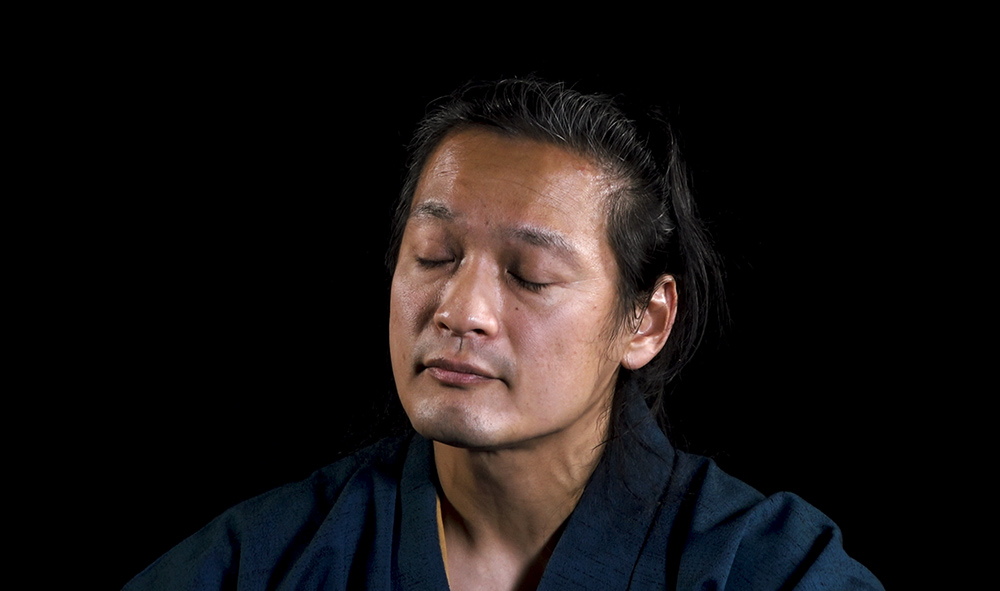 SOLMAZ DARYANI
The Eyes of Earth, 2014-22
Tampere Art Museum 17.6.–15.10.2023
Solmaz Daryani (b. 1985, Iran) is a documentary photographer loosely based between Iran and the UK. Her work is mainly known for exploring the themes of climate change and water crises, focusing on humans and their relationships with the environment, communities, and cultures. Since the beginning of her career, she has created several journalistic works over extended periods to understand human behavior and ideas in their social, cultural, religious, and political context.

Her ongoing project, The Eyes of Earth, is a deeply personal story about the environmental disaster at Lake Urmia in the northwest of Iran. Being a popular destination for vacationers only some decades ago, during the past 20 years, approximately 80% of this lake has dried.

Solmaz Dariyani graduated from Azad University with a degree in computer science in 2011. She continued her studies at the Danish School of Media and Journalism (DMJX) in 2020. She started approaching photography as a self-taught photographer in 2012, after independent studies on cinematography.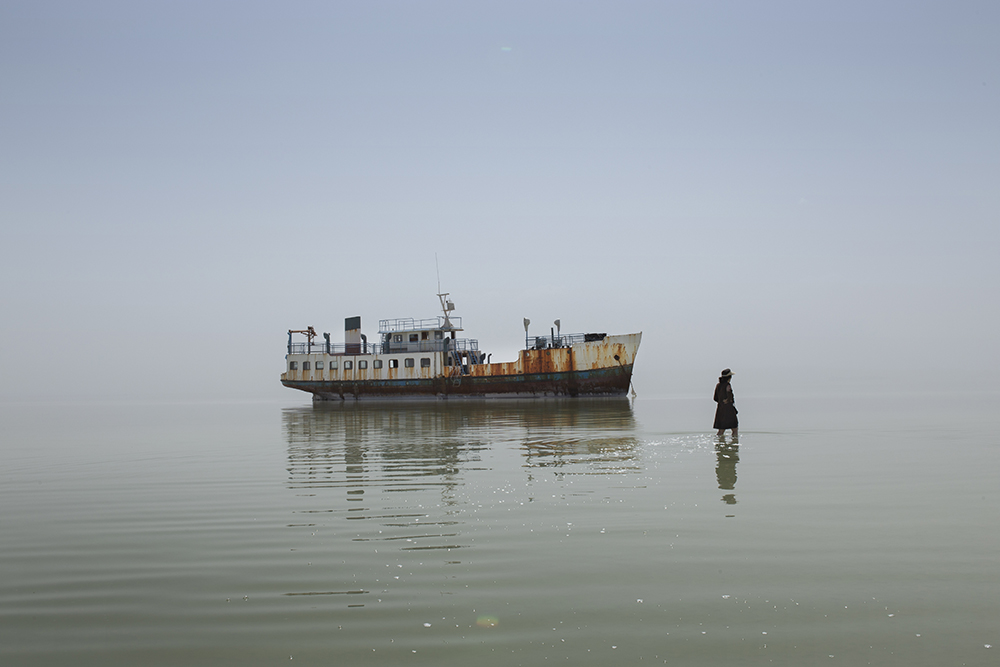 VELI GRANÖ
False Prophet
Gallery Koppelo 3.6.–2.7.2023

The exhibition False Prophet, much like Veli Granö's previous exhibitions, explores the complexity of reality. It is a kind of visual-narratory essay. Many of its parts refer to years ago. The oldest pieces of the story can be found on the pages of the heritage library in the slideshow Uni on.
Each image or object in the exhibition is part of its fragmented narrative. The tractor tire tries to merge the paths. It tells about continuity, maybe about farming too, but Harvesting Moments is also a metaphor for life and photography.
Full-scale war has arrived in Europe again. We believed in false prophets and therefore have to face humanity's most terrible questions again. Questions we thought had already become history. Perhaps history and those who lived before us now speak through our mouths. They guide our hand and our will, even against our wishes. Where did evil come from – is it here too?
The video work Neighbors Grannar points to a bystander. Does innocence exist?
A small, innocent child tries, in the picture entitled The Face I Showed, to see inside the opaque heirloom mirror. The child wants to understand the nature of reality – where is the limit of our knowledge and understanding?
Can the 'prophet' show us an alternative way, a passage out of a self-destructive culture?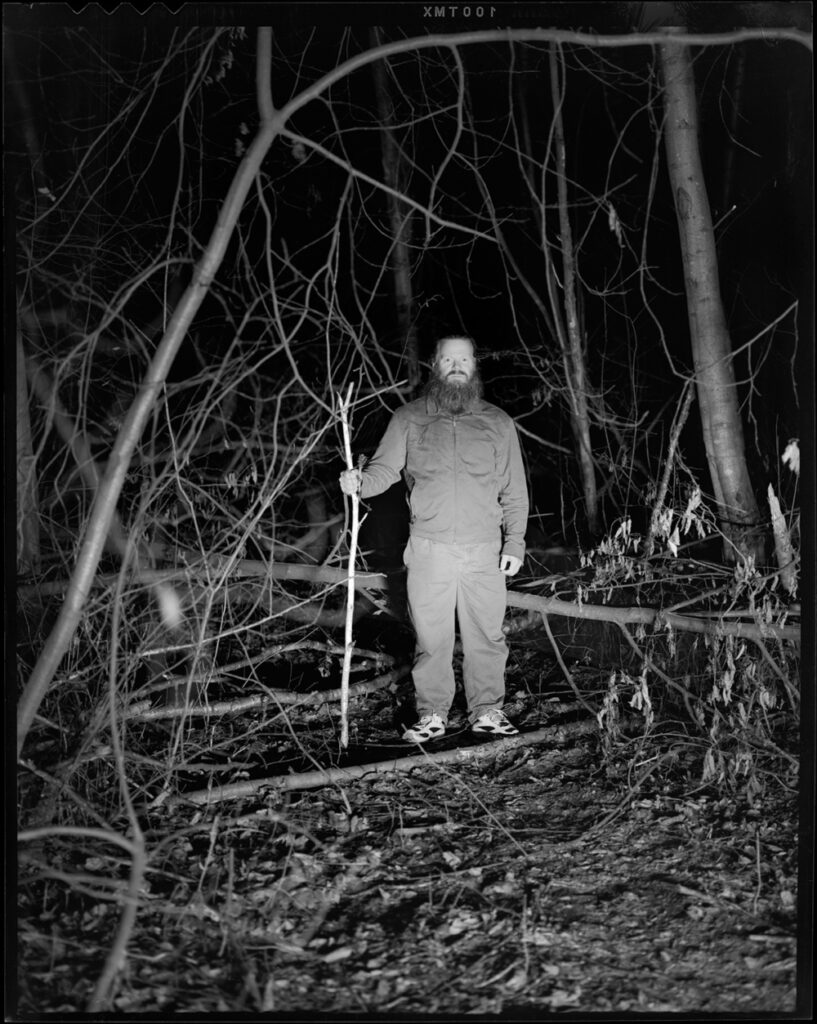 HNV COLLECTIVE
Atomic, 2020
Gallery Saskia 3.6.–2.7.2023
Atomic tells the story of one particular piece of jewellery. Shaped like an atom, the small hair ornament was designed on commission for the US Army. It was made of gold, palladium and a material called trinitite, a by-product of Trinity, the first ever nuclear test that was conducted in New Mexico in July 1945. About a month later the United States dropped two atomic bombs on Japan.
The ornamental object represents a merging of total violence with beautiful form and expensive, sublime and special materials. The piece was worn by Hollywood stars and society beauties at dance balls and other events, and after World War II Miss USA was photographed wearing the highly radioactive, highly dangerous piece of jewellery. The photos spread around the world in newspapers and magazines. The exhibition explores the disparity between propaganda disguised as feminine beauty and the actual effects of the bombs. Through the ornament and its history, it also examines beauty, violence, and the power of the gaze.
The video is a poetic journey that begins and ends at the birthplace of the trinitite: the New Mexico desert where the nuclear test tore atoms apart, stopped all clocks and launched a new era in the history of humanity. The creation of trinitite also marks a break in human and non-human history. The brief nuclear explosion has left long-lasting radioactive effects on the entire planetary ecosystem. Atomic examines these events on a geological scale in terms of both time and space by presenting us pictures of the consequences of human action and of the resilience of the environment.
HNV Collective is a group of three Helsinki-based artists, Felicia Honkasalo, Akuliina Niemi and Sinna Virtanen. The collective uses a range of mediums and materials to investigate issues intersecting art, history and science. Their research-based practice focuses on historical narratives and the interfaces of scientific facts, myths and imagination.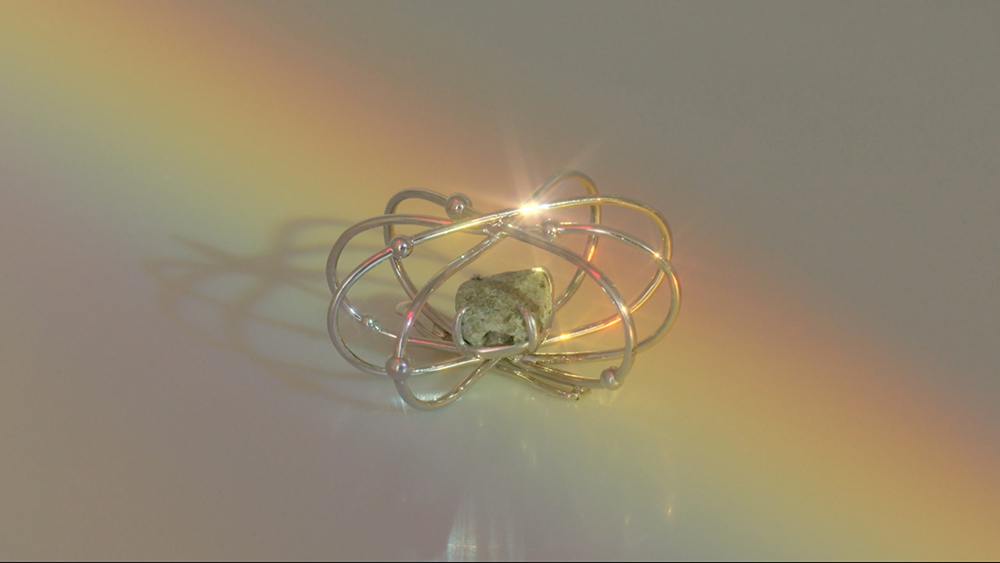 SUSANNE KRIEMANN
Pechblende (Prologue)
Pechblende (Chapter 1)
Photographic Centre Nykyaika 3.6.–31.7.2023
library for radioactive afterlife (uraninite cycle)
Bringing together an assemblage of archival materials, photo documents, literature and found objects, Pechblende investigates concepts of scale, proximity and distance in relation to radioactivity and the body. Centred on the mineral Pechblende (the German word for a type of uraninite), the work traces a history of scientific and photographic processes narrated through the interconnected sites of laboratory, archive, museum and mine. Highly radioactive and rich in uranium, Pechblende was relentlessly mined in the Ore Mountains of the former German Democratic Republic between 1946 and 1989, ultimately facilitating nuclear armament in the USSR. Despite the toxicity of the mines, and the documented health threats to the miners who worked there, the landscape of the Ore Mountains is now under way to being transformed into a tranquil mountain vista, with few recognizable traces of the still-radiating industrial worksites.
Concerned with both the literal and the political invisibility of radioactivity, Kriemann worked with scientists at the American Museum of Natural History (New York), the National Archives (Washington) and the Museum of Natural History (Berlin) to produce various versions of an "autoradiograph", a unique type of photograph that is the result of directly exposing light-sensitive paper to the Pechblende specimens. This cameraless exposure results in an indexical but highly abstract image, one that is haunted by impressions of the iconic nuclear mushroom cloud and its blinding light.
For Pechblende (Prologue) Kriemann employs analog photographic methods, including autoradiography, combining them with archival material. Aiming to visualise what is invisible and yet acutely present: radioactivity.
In Pechblende (Chapter 1) Kriemann incorporates a range of museum objects, including tools, chains, and clothing, that together refer to the toxic history of uranium mining and its impact on the body of the miner. Illuminating these objects through inverted camerae obscurae, Kriemann reflects on the timebased visibilities and extended exposure processes of radioactivity.
Susanne Kriemann (b. 1972, Germany) lives and works in Berlin. She is a professor of Artistic Photography at the University of Arts and Design Karlsruhe (2017-2023) and co-founder of the artist initiative ABA in Berlin.
Kriemann investigates the medium of photography in the context of social history and archival practice. With an extended notion of the photographic document, she reflects on the world as an analogue 'recording system' for human-caused processes. This has led to preoccupations with radioactivity and mining, archaeology, and the notion of slow violence. A focus on ecology is prevalent in Kriemann's subjects. To perceive polluted areas as vast photosensitive arrays is key to her understanding of landscape. An exceptional feature is the extraction of pigments from the investigated matter and the use of those pigments to produce her pictures.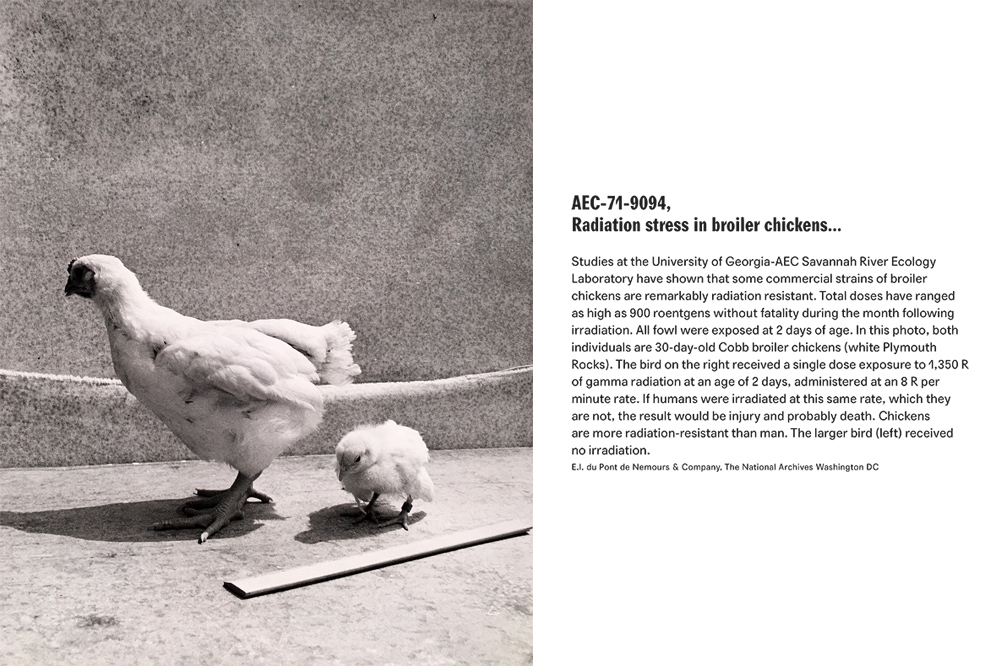 NOELLE MASON
X-Ray Vision vs. Invisibility, 2020–21
Tampere Art Museum 17.6.–15.10.2023
Noelle Mason (b. 1977, United States) is an interdisciplinary artist whose work is about the insufficiencies of images to communicate important experiential layers that complicate the dialog around and response to disturbing and traumatic rifts in the American cultural fabric. Noelle received her MFA from the School of the Art Institute of Chicago and currently holds the position of Associate Professor of Sculpture at the University of South Florida.
X-Ray Vision vs. Invisibility is a body of work about the phenomenological effects of vision technologies on the perception of undocumented immigrants. This project remediates images of the border into handmade objects to expose how new vision technologies recycle Cartesian modes of viewing both land and body in so doing reinforce a neocolonial social and political relationship with Mexico.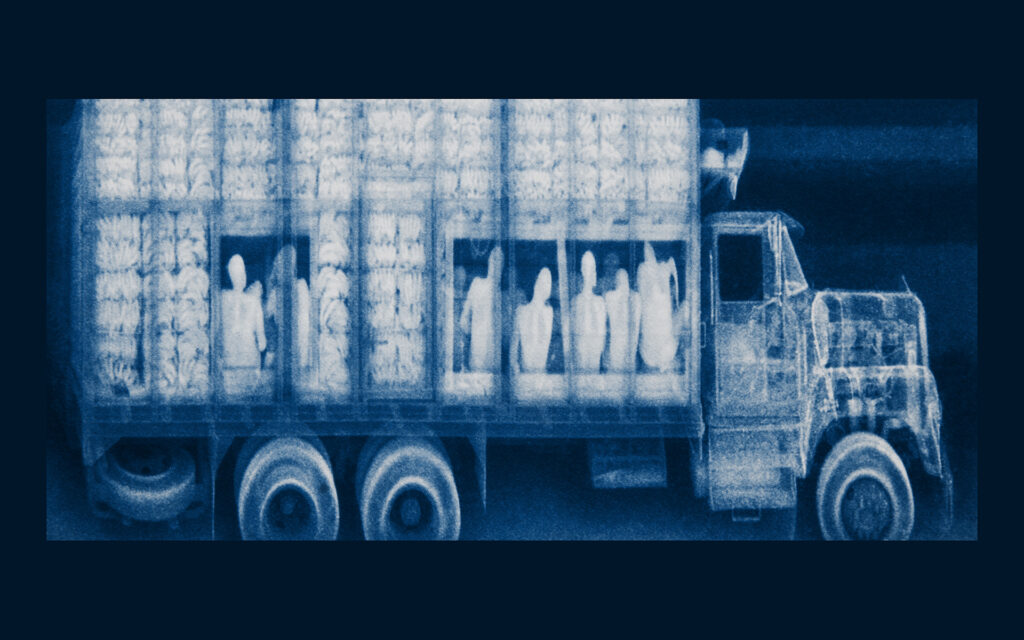 ALI AKBAR MEHTA
Gallery Saskia 3.6.–2.7.2023
More than at any other moment in human history, we are now confronted by contemporary borders manifesting as incarceration camps, penal colonies, detention facilities and refugee centres. Countries are gradually becoming prisons to confine and contain undesirable bodies. The well-being and welfare of citizens and ecology are being replaced by concerns for security and risk management. Conflicts are simply becoming tools for neo-liberal capitalism to recycle pain. Such violence leads to long-term trauma, helplessness and precarity, causing significant negative influences on our social fabric. Yet, in a hyper-digitised world, forms of violence remain invisible or unrecognised. Recognising and narrating such experiences become difficult unless we find ways to understand how violence is defined and applied across micro (interpersonal), meso (institutional), and macro (trans-societal) scales. For these processes to be known, they must be explored, visualised, satirised and challenged.
In times where violence, conflict, and trauma are normalised as everyday happenings, Ali Akbar Mehta's practice performs the task of critical storytelling of historical narratives. By bringing together local and geographically distant perspectives on constructing historical narratives that shape our political landscape, it encourages its audience to revise and reconsider what stories we tell and how we share them. It casts the audience not as a passive spectator, but as a critical witness.
For Backlight 2023 Photo Festival Cruel Radiance, Mehta shows two separate archival projects that complement and amplify each other:
Purgatory Archive
2016 – ongoing
Purgatory Archive is an archive of moving images dealing with the representation of violence and conflict. It is sourced using archival war footage, movie and documentary clips, advertisements, newsreels, landscape panoramas, and home videos that depict violence in categorically different forms. The onsite installation and accompanying online open-access database form an ongoing archive that critiques existing media representations and the glorification of violence and examines the power of hegemonic representation within visual and cinematic vocabularies.
The Purgatory Archive is part of Purgatory EDIT, an "experimental user-generated montage-based cinematic experience", as a VR project that is currently under development.
War List CODEX
2014 – ongoing
The War List CODEX is a first-of-its-kind archive, a comprehensive list of all the 'wars, battles, sacks, sieges, revolts, revolutions, bombings & insurgencies' in the world from 3100 BC to the present. From the ancient Egyptian conflicts of the Upper Nile to the present wars and conflicts in Gaza, Syria, Sudan, Kashmir, and Ukraine – it provides a comprehensive tableau of the history of human beings as a continuous history of violence and conflict – a civil war on a planetary scale.
The War List CODEX, in its multiple iterations, as an archive, performance, publication, and now as an online searchable database, is a core component of WAR ROOM ECHO Regarding the Pain of Other Cyborgs, envisioned as a hybrid museum, shapeshifting between an archaeological site, a war memorial, and a tomb. The title of the project refers to Susan Sontag's seminal book 'Regarding the Pain of Others', where she questions the validity of decontextualized representation of pain and suffering in 'war photography'.
Both archives exist as ongoing, open-source online projects and are free to access from anywhere. https://cruelradiance.aliakbarmehta.com/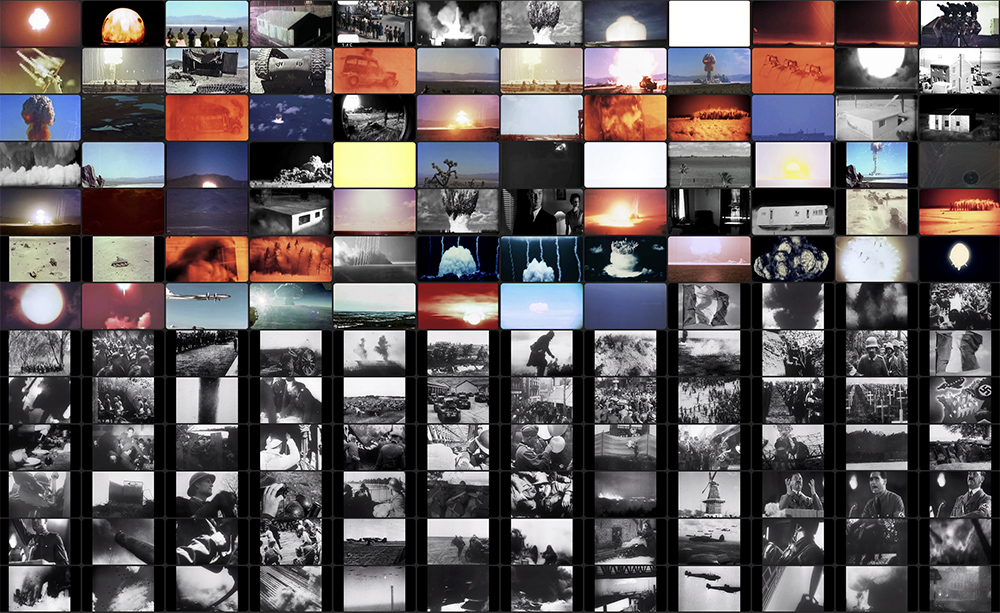 ANASTASIA MITYUKOVA
Project Iceworm, 2019–
Tampere Art Museum 17.6.–15.10.2023
Anastasia Mityukova (b. 1982, Switzerland) is a visual artist based in Geneva. She obtained her BA in photography at ECAL in 2018 and her master's in contemporary art practices at HEAD in 2021. Her artistic practice is exploring ambivalences of the photographic medium. She is challenging this medium with an approach close to a documentary, using methods of gathering, comparison, field research, trying to deconstruct our knowledge of certain stories and events.
In 1959, the US Army built a military base under the Greenland ice cap to deploy missiles. Due to global warming, nuclear waste left behind after the base was abandoned is resurfacing, threatening the Thule Inuit ecosystem. Mityukova's installation breaks down events and transgressions: a colonial attitude, destruction and pollution, showing an inaccessible and invisible reality.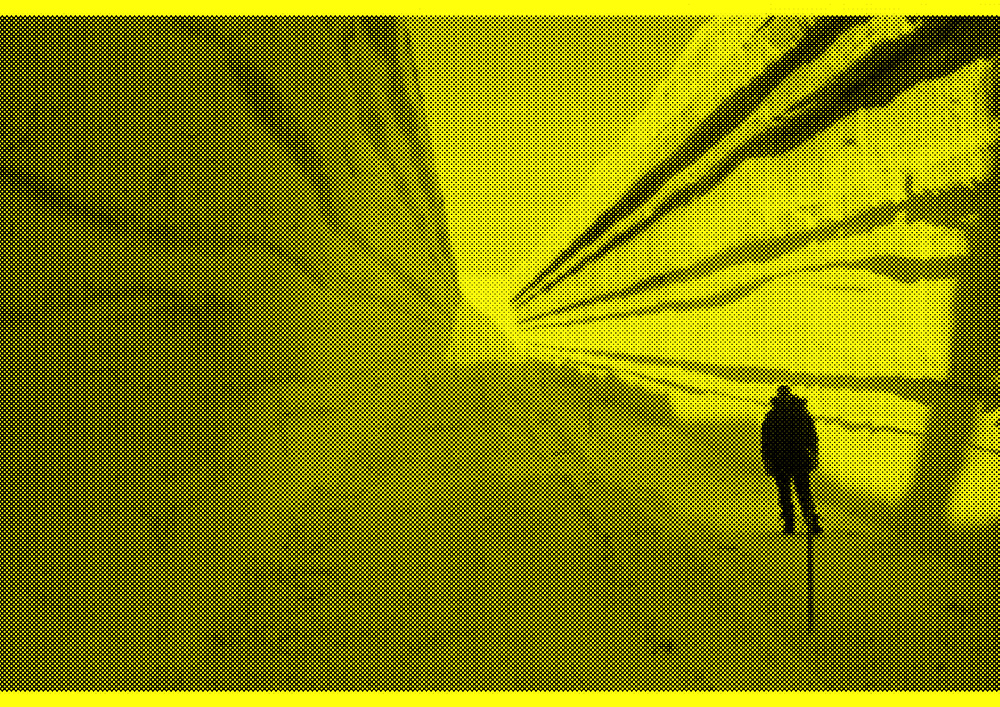 SUSAN SCHUPPLI
Cold Cases, 2022
Susan Schuppli (b. 1959, Great Britain) is a researcher and artist based in the UK whose work examines material evidence from war and conflict to environmental disasters and climate change. Schuppli's current work is focused on learning from ice and the politics of cold. Her creative projects have been exhibited throughout Europe, Asia, Canada, and the US. Schuppli is Director of the Centre for Research Architecture, Goldsmiths University of London where she is also an affiliate artist-researcher and Board Chair of Forensic Architecture.
Susan Schuppli's project Cold Cases is an assemblage of videos and related materials that explore the politics of 'cold' through a series of cases and contexts in which the differential experiences and effects of temperature are entangled with legal questions, human rights violations, but also claims for social and environmental justice. Through the analysis of a series of contemporary as well as historic 'cold cases' these videos explore the tactical role of temperature and speculate about the emergence of a new thermo-politics defined by cold. Each of these 'cold cases' exposes the degree to which temperature becomes a register of violence. One that includes the legacies of climate colonialism, longstanding socio-economic inequalities, and ongoing structural racism.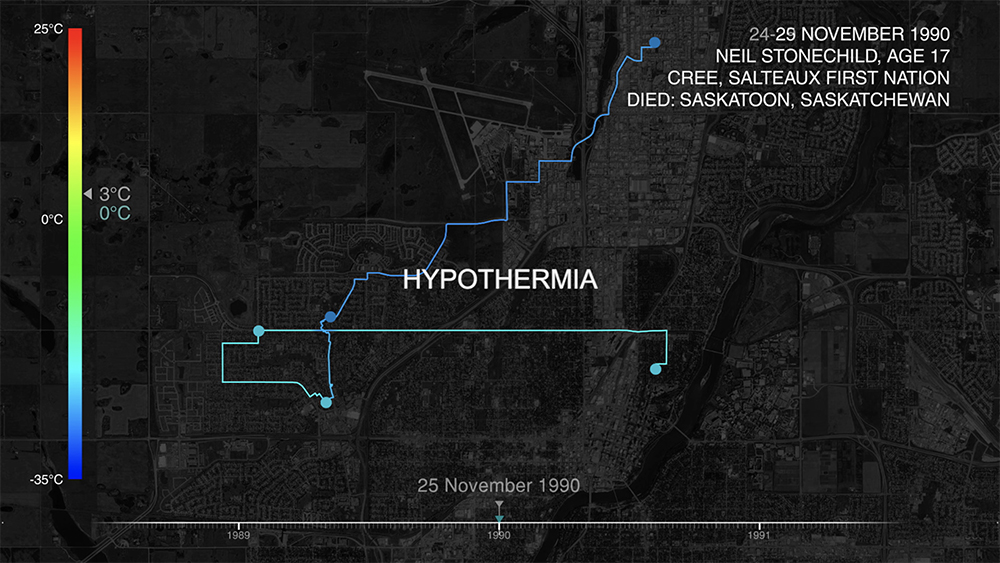 ANAÏS TONDEUR
Carbon Black, 2017-18
Gallery Saskia 3.6.–2.7.2023
Collaboration with climate modellers Rita van Dingenen & Jean Philippe Putaud, JRC, European Commission
Despite the absence of industries, the inhabitants of the isle of Fair suffer from suffocation. As Anaïs Tondeur reached the island she sent her geographic coordinates to climate modellers Rita van Dingenen and Jean-Philippe Putaud (JRC, European Commission) who retraced the itinerary of the particulate matters meeting her. By means of atmospheric backward trajectory models and the analyses of anthropogenic emission of air pollutants, they could define the site of emission of the particles. This abstract trajectory line lead the artist to an expedition of 837 miles by foot, ferry, fishing boat and car unravelling the journey of the anthropic meteors.
She crystallised each day in a photograph of the sky as well as filtering black carbon particles she encountered through breathing masks. The particles were later extracted by scientist JP Putaud and turned into ink. In point of fact, black carbon is a collateral form of soot, used for centuries as the primary component of Indian ink. The photographs are thus printed with some ink composed from the particles captured in the sky where they were shot.

Anchored in ecological thought, Anaïs Tondeur searches for a new form of political art. Crossing natural sciences and anthropology, myth making and new media processes, she creates speculative narratives and engages with investigations through which she experiments other conditions of being to the world. Working with photographs, installations, or videos, she seeks a new aesthetic, in the sense of a renewal of our modes of perception, and explores beyond the separation between nature and culture, other modes of relationships with humans and other than humans.
Anaïs Tondeur (b. 1985, France) graduated from Central Saint Martin (2008) and Royal College of Arts (2010) in London. She was awarded the Prix Art of Change 21 (2021) & Ars Electronica Cyber Arts Honorable Mention (2019). She has presented and exhibited her work in international institutions such as the Center Pompidou (Paris), Serpentines Galleries (London), Bozar (Brussels), Biennale Di Venezia, Pavillon French, (Lieux Infinis), Kröller-Müller Museum (Netherlands), Dortmund U, Museum für Kunst und Gewerbe, (Germany), Spencer art Museum (USA), Choi Center (Beijing), Nam June Paik Art Center (Seoul).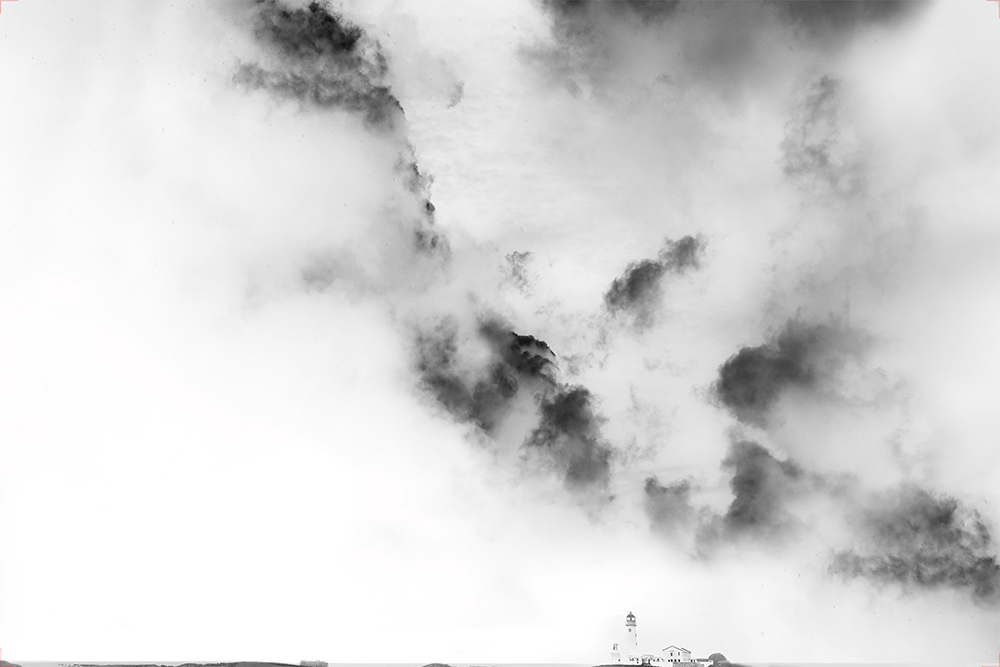 TOSHIO FUKADA
The Mushroom Cloud, 1945
Tampere Art Museum 17.6.–15.10.2023
On the 6th of August, 1945, Toshio Fukada (1928–2009, Japan) heard the blast from the nearby Army Weapons Supply Depot. What he saw was the boiling atomic cloud. He rushed to fetch his camera and find a good spot to observe the scene. These images were taken moments after the event about 2.6 kilometers southeast of the hypocenter. Fukada was 16 at the time of taking the photograph.
After the war, Mr. Fukada ran a camera shop and joined a group of photographers called the Association of Photographers of the Atomic Bomb Destruction of Hiroshima, which was established in 1978. He took photos of buildings of the weapons supply depot as they were being dismantled. Fukada donated the negatives he had carefully kept at home to the Peace Memorial Museum in 2004.
EIICHI MATSUMOTO
Atomic Shadow, 1945
Tampere Art Museum 17.6.–15.10.2023
During World War II Eiichi Matsumoto (1915–2004, Japan) served as staff photographer in the Publications Division, Asahi Shimbun Tokyo Head Office covering the firebombing of several Japanese cities. After the war ended, the newspaper decided to print a special edition on the atomic bombing in its magazine Scientific Asahi. An Asahi reporter and Matsumoto went to Hiroshima and Nagasaki to take photos. He photographed Nagasaki from August 25th to September 15th, 1945 and Hiroshima from September 18th to 25th. Matsumoto's photographs were subject to media constraints on showing graphic images of the human casualties. One photo of a grave site taken by Matsumoto led to the prefecture digging for and finding human remains in Shukkeien Garden in July 1987.
In the photograph Atomic Shadow, a shadow of the soldier and a ladder are imprinted on the wooden wall of the Nagasaki Military Headquarters 1945.