Space Works is one of the main exhibitions of the Backlight2020 Photo Festival. The exhibition will take place September 12–November 8, 2020 at the Tampere Art Museum in Finland.
Space Works explores and tests our relationship with outer space. It consists of contemporary artworks addressing the themes of hope and opportunity as well as the threats and suspicion that we associate with the infinite universe beyond our home planet.
The exhibition is produced by Backlight Photo Festival, the Hasselblad Center of Sweden and the Tampere Art Museum. Space Works is curated by Louise Wolthers (Sweden), Sara Walker (Sweden) and Melanie Vandenbrouck (UK) together with Maija Tammi (Finland) and Hannu Vanhanen (Finland). They selected 12 artists and two images from NASA. We now have the great pleasure of announcing the Space Works artists to you!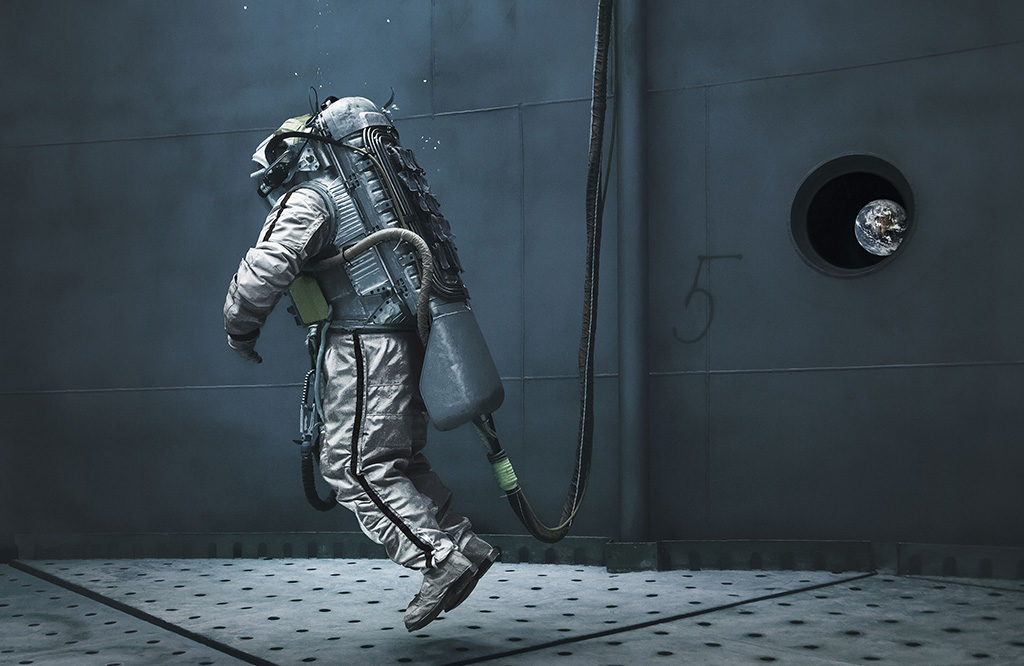 Michael Najjar, liquid gravity, 2013, pigment print, diasec
Monica Alcazar-Duarte (UK-Mexico)
Helena Blomqvist (Sweden)
Caroline Corbasson (France)
Nanna Debois Buhl (Denmark)
Joan Fontcuberta (Spain)
Johannes Heldén (Sweden)
Anna Hoetjes (Netherlands)
Sasha Huber (Switzerland-Finland)
Michael Najjar (Germany)
Agnes Meyer-Brandis (Germany)
Bianca Salvo (Italy)
Johan Österholm (Sweden)
More information on the other exhibitions and artists of the Backlight2020 triennial will be available soon.
Related Realities September 5–October 25 at Gallery Himmelblau, Visual Catalysts September 25–October 18 at Culture House Laikku, Bénédicte Vanderreydt's In Utero September 5–28 at Gallery Nykyaika and Light in the Tunnel September 5–December 31 at the Ratina tunnel gallery. In addition to indoor and outdoor exhibitions, screenings and installations, the festival features lectures and seminars on photography, science and new technologies, as well as portfolio reviews. 

Backlight2020 is planning the festival according to all safety regulations concerning the coronavirus. You can check the latest coronavirus updates in Finland here: coronavirus update