Hampus Andersson (SE), Frederik Danielsen (DK), Hrafnhildur Hannesdóttir (IS), Nayab Noor Ikram (FI), Hertta Kiiski (FI), Sonja Margrét Ólafsdóttir (IS), Inanna Riccardi (DK), Haakon Sand (NO), Inga Skålnes (NO), Peter Stridsberg (SE)
Curator: Minttu Ypyä (FI)
31.8.-24.9.2018 at Nykyaika, Kauppakatu 14, 33210 Tampere | Open Mon-Fri 12-18, Sat-Sun 12-16
Listening to the Sound of the Shell is a group exhibition of ten Nordic artists who joined a workshop in Kristiansund, Norway in April 2018. The starting point of the workshop was a thought, feeling, memory or a wish for a home and all that relates to it. Home appeared as a place of departures and returns, as a place of longing  – as a state of mind that travels within us, no matter how far we reach from it.
The workshop was lead by photographic artists Clare Gallagher from Belfast, Northern Ireland.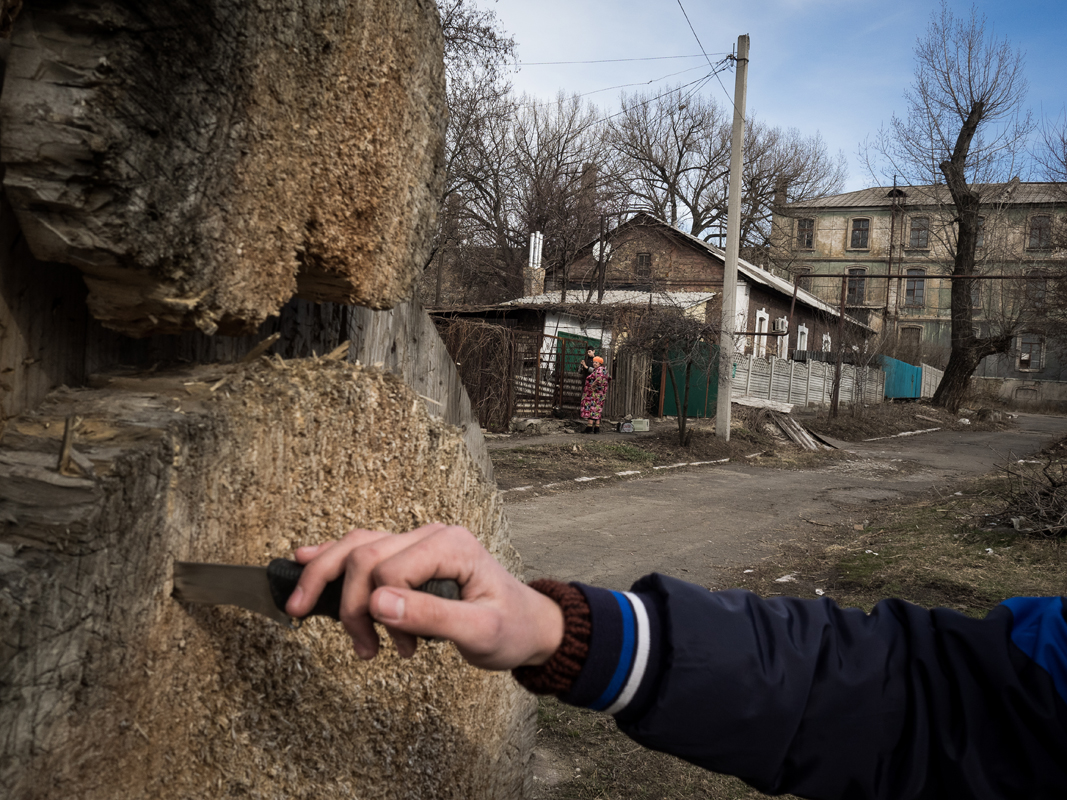 Hampus Andersson ( b. 1987, Sweden) is a documentary photographer and photojournalist based in Stockholm, Sweden. He started out as a radio journalist but couldn't resist the temptation of telling stories with images. In 2012 Hampus started on his path as a photographer by documenting nazis and other racist movements in Sweden, a story he keeps following. Hampus does freelance work for Dagens Nyheter, Dagens Industri and Vice. When there is time he likes to go fly fishing, play the bagpipes or get away on his bike.
Dreaming in Donetsk
Home isn't necessarily always the place where it's easiest to breathe. The fight for borders squeezes the air out as you loose something that could have been. But still, life goes on. Becoming the life you live. Dreaming of somewhere to breathe. Donetsk – the city that used to house a million people. In 2014 armed conflict broke out between the Ukrainian army and pro-Russia separatists. Since then, ceasefires have resulted in a decrease in fighting, yet without a lasting peace. Many had to leave their homes, fleeing from war and unemployment. Those who stayed had to adjust to the new military order that brought its own rules to their home. Like birds in a cage, they live in isolation, but instead of seeds they are fed with promises from their leaders that better days will come.
            

 ***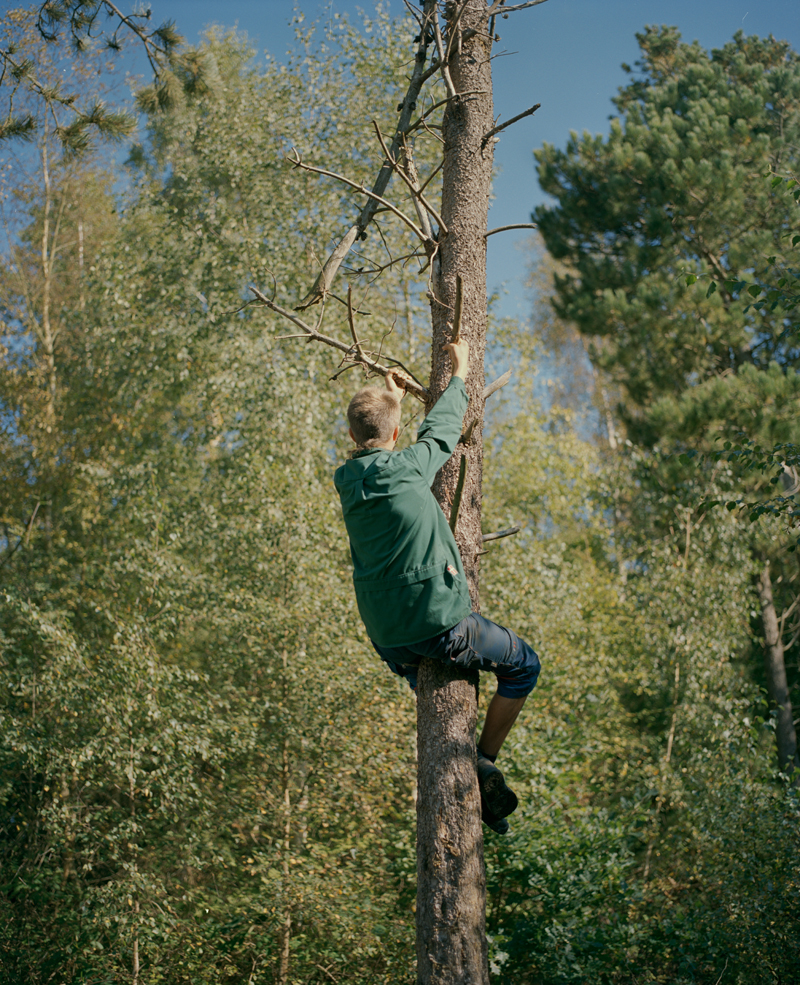 Frederik Danielsen (b. 1995) is a Danish Photographer. He currently studies at the Royal Academy of Art in The Hauge. Frederik's recent works revolves around youth, identity and social issues. His work is a mix of documentary and art photography.
Boys 
Boys is a depiction of the twilight between childhood and adulthood. Frederik Danielsen has traveled back to where he grew up and has re-visited a time he – like everyone else – has lived through. His story about the boys from Als are scenes from a universal tale that the photographer himself has a very personal relationship to.
***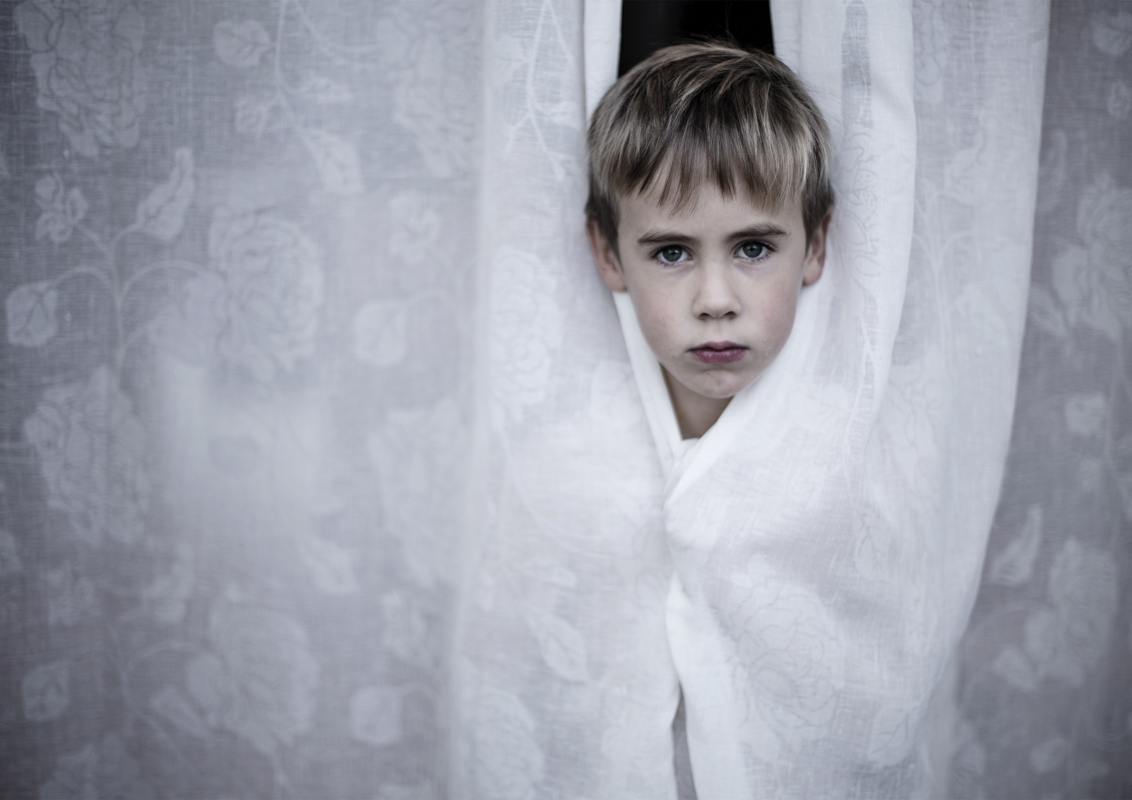 Hrafnhildur Hannesdóttir (b.1977) is a geologist and nature conservationist who has used her camera both for work and in her spare time. She has worked in the highlands of Iceland and participated in science expeditions onto the glaciers of Iceland for several years. She has been involved in science communication projects, covering climate change topics including glacier and environmental changes. She enrolled in a program at Bilder Nordic School of Photography in Oslo and gained new insight into the world of photography. With a limited timeframe, due to a busy day to day schedule with her 3 sons, she has in recent years spent most of her time photographing them at home or close to home.
Bræður | Brothers is a study of the challenges and joys of brotherhood, focusing on the artists three sons. It shows everyday moments, the small conflicts magnified by proximity and familiarity along with the profound affection, friendship and care for each other. The boys are vulnerable and sensitive but also strong and independent. Their lives are full of surprises and problems to be settled and solved. Outside, in nature they experience space and freedom from each other as well as togetherness in nature. Care for nature resembles motherhood, the strong feeling of wanting to protect and preserve the innocence and not interfere. The susceptibility and strength of the brothers is mirrored in the images from nature, and the common forms, shapes and patterns connect the two worlds.
***

Nayab Noor Ikram (b. 1992) is a photographer and visual artist of Pakistani descent from the Åland Islands, based in Turku. She graduated in 2015 with a Bachelor of Culture and Arts, majoring in photography, from Novia University of Applied Sciences, Jakobstad, in Finland. Ikram explores concepts like culture identity, identity formations and the communication between the individual and society. She approaches the different aspects through visual expression such as photography, video, installation and mixed media.
In Between
"In my body of work In Between, I'm focusing on the feeling of in-betweenship. I use video performance to explore the feeling. Looking at the symbolic meaning of hair from a historical perspective, and how the meaning is influenced by society and personal experiences.
Hair has always played a significant role in both ancient and modern cultures and has been used a symbol for individuals and societies. It's been used to communicate one's status, emotional state and membership of a group. It has also been the subject of magical rituals and a symbol of power.
In the Pakistani culture and religion, you are supposed to bury the cut hair and nails into the ground, since it's dead. In the past, such rituals were also performed in the Nordic countries of Europe and was done to make sure that nobody could find them to use them against you through black magic. This shows that there is some power that hair possesses, a power that knows no cultural or religious boundaries. Another ritual is to shave the head of a newborn child, performed on the seventh day after the child's birth, which is part of the religious ritual called Aqiqah. To shave the newborns head is to make the child safe from harm and to make the hair grow strong. This ritual has also occurred in various cultures around the world, for the same reasons.
In the video performance I portray my feeling of longing to belong in both the western and eastern cultures. I cut my hair in an attempt to assimilate into western culture and by burying the cut hair, in my place of origin, in a symbolic act. By burying the hair in Pakistan, I wanted to reunite with my roots on a physical level. But on an impulse, after it was buried, I decided to dig up the hair, in fear of leaving such a big part of myself behind. I didn't want to give up that part of me."
***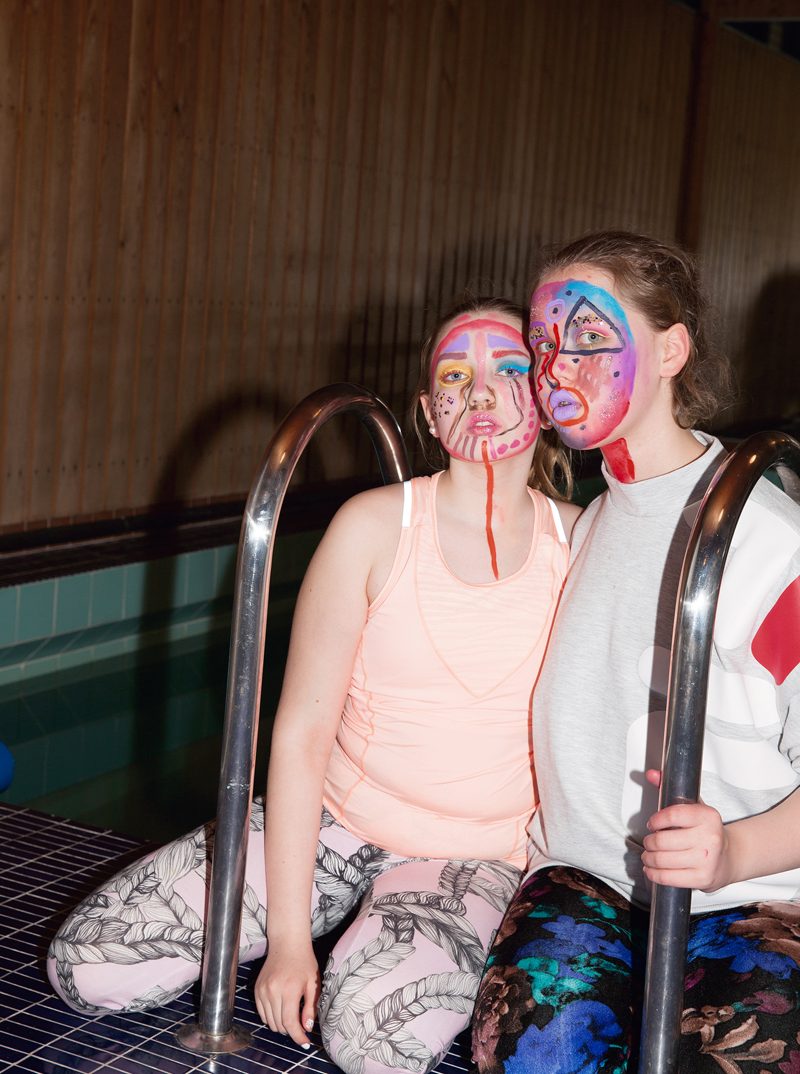 Hertta Kiiski (b.1973) is an artist working with photography, moving image, objects, space, and oftentimes with animals and her daughters. Many of her works have roots in posthumanism and ecofeminism. She has a MFA from Finnish Academy of Fine Arts (2015) and BA in Photography from Turku Arts Academy (2012). In addition to the arts, she has also studied subjects such as Latin and Roman Literature. Her work has been shown in numerous solo and group exhibitions – during this summer also at Kiiski&Sutela exhibition in Wäinö Aaltonen Museum, Turku. Her second book I was an apple and I got peeled – but it was a good thing was published 2016 by Kehrer Verlag (GER). Kiiski's work are part of several public art collections such as The Finnish State Art Commission, The Finnish Museum of Photography and Turku City Art Collection. She is currently the chairman of the board at the artist-run gallery Titanik.
"I work with love, empathy and intimacy. I work with colours, shapes, materials and a camera. I work with my two daughters, niece, my dogs, my things and my immediate surroundings. I create semi-fictional and semi-constructed platforms for encounters between human and non-human worlds. The experience of everyday life exists together with fears of the planet's future. By using associations, intuition and spontaneity I hope to intensify the feeling of being alive in this very moment. "
***
Sonja Margrét Ólafsdóttir (b. 1988) is a photography student with background in Art Theory. She grew up in Flúðir and lives now in Reykjavík were she continues her studies in photography at The Photography School.
Sense of Place
"I grew up in a small town in the south of Iceland. A place that I call home even though I do not live there today. It is quiet and peaceful there especially during winter but in summer it gets busy with warmer weather and longer days. In the photographs I have focused on my nieces that are now growing up. I can see my own memories reflecting in them as they go about their daily life often exploring their own surroundings just like I did when I was a kid. For me there was freedom growing up and the place has become a part of my identity and I believe it is the same for them today."
***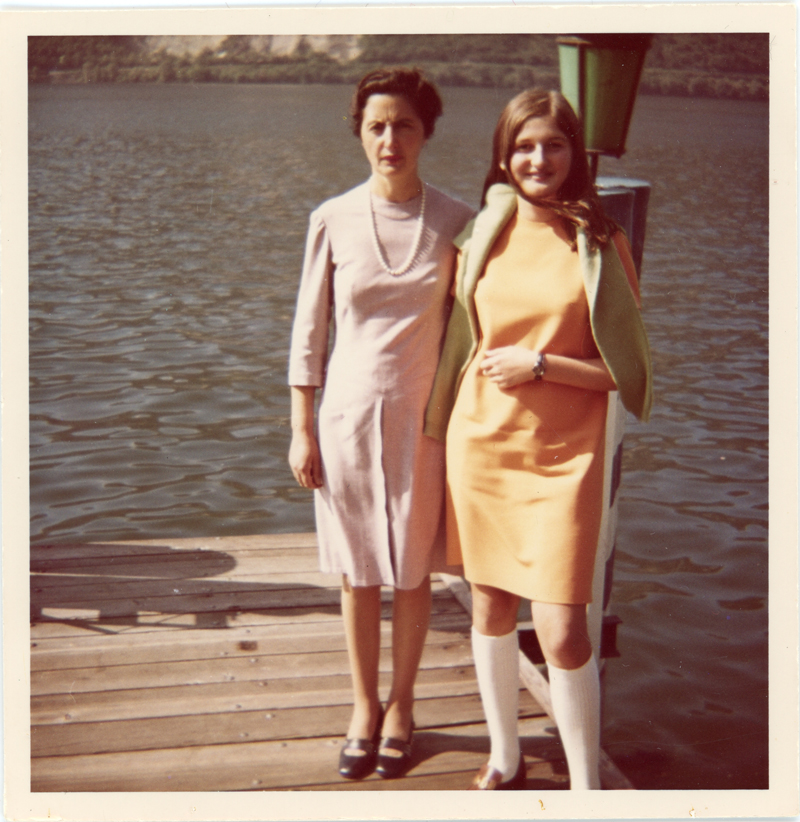 Inanna Riccardi (b. 1987, Italy, currently living and working in Denmark)
"My artistic practice revolves around the different elements which build, create and shape personal identity.
 I am interested in better understanding how cultural, social and psychological elements interplay with family history and its dynamics, and how these processes shape personal identity."
3 Generations
"Family is the space where social interactions shape who we are, at the deepest level. We all know that family can be a space for contradictions, a space where affection and love can be accompanied by hate and grief. For me, this contradictory scenario was embodied by my relationship with my mother. Creating a body of work about my maternal family has been a struggle and at the same time a process of liberation. By taking photographs and using archive material I could start to look at my family from a different perspective. Seeing grey areas rather than in black and white and stepping out of my usual way of looking at my family has been a therapeutic journey."
***
"My stories are often led by things close to me or personal experiences. In my work, I am drawn to the small moments that appear in the chaos of everyday life, if it is a friendly gaze or a loving touch from a mother. For me, these moments are what the camera is best at capturing, and which truly reviles the humanity within us. My ambition is to make photography that is emotional and vulnerable, which hopefully will engage and inspire people. I have studied photography in Oslo and have been working the past four years with documentary film together with my cousin at Sandbox productions. Currently, I am an MA Documentary and Photojournalism student at London College of Communication. By further studying, I hope to continue and improve the ability to produce unique and thoughtful stories. I do commissions where I collaborate with artists, musicians, and authors, but I mainly do self-motivated projects. I was born and raised in Norway on a small island, but my father's side is British from the south of England.
How do we develop and define ourselves through the figures around us in childhood? If our significant figures are absent, does this change us? Do we replace them with others? How much does our family shape us when growing up? How does this affect the new generation of blended families? As relationships change many parents find themselves in new roles and children with new role models. How do these intersections of families define us later in life?  This project is about my family, my connection to it and my relationship with my father. It is concerned with the psychological aspects of growing up without a father figure and the uncertainty I feel now in reuniting with my father and building new relationships with new siblings. In many ways, this is about growing up and the complexities of family life."
***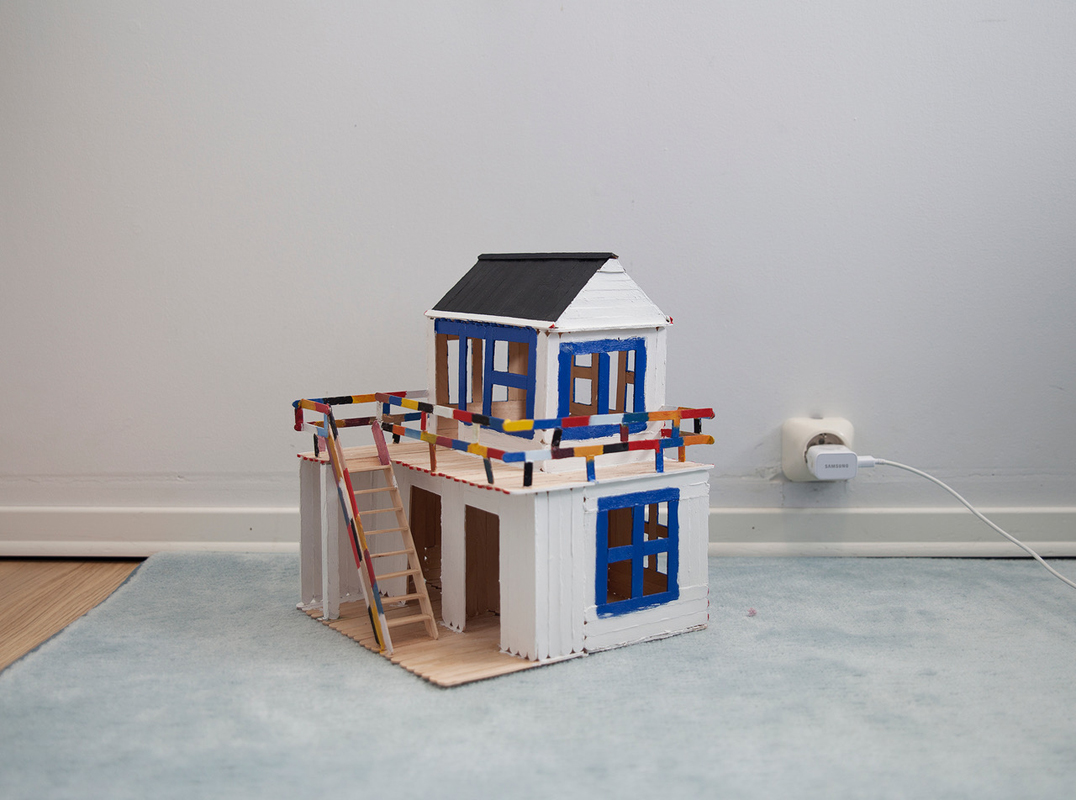 Inga Skålnes (b. 1988, Norway) has BA in photography at Southampton Solent University, and an MA in fine art at the Art Academy in Trondheim, where she lives and works. Her work evolves around political and social questions, with themes like depopulation, personal relations and belonging. She aims to make the projects an exchange between the subjects and herself. By being open and taking time to get to know whom she is working with, she hopes to challenge herself at least as much as she challenges the other participant through the process. Skålnes' method of creating lies in the intersection of social anthropology and journalism while having the freedom of being an artist she allows herself to use different means to reach her final product.
"I collect memories.
I have asked for a thing of sentimental value, something you would want to bring with you wherever you move.
The photographs in this series are taken in the rooms of teenage boys. They live in a collective of single, underage immigrants. By the end of this year they have to move out, because the home will be closed down. They are yet to be informed of where they will go. The titles refer to the places the boys have had something to call home. These are the things they showed me."
***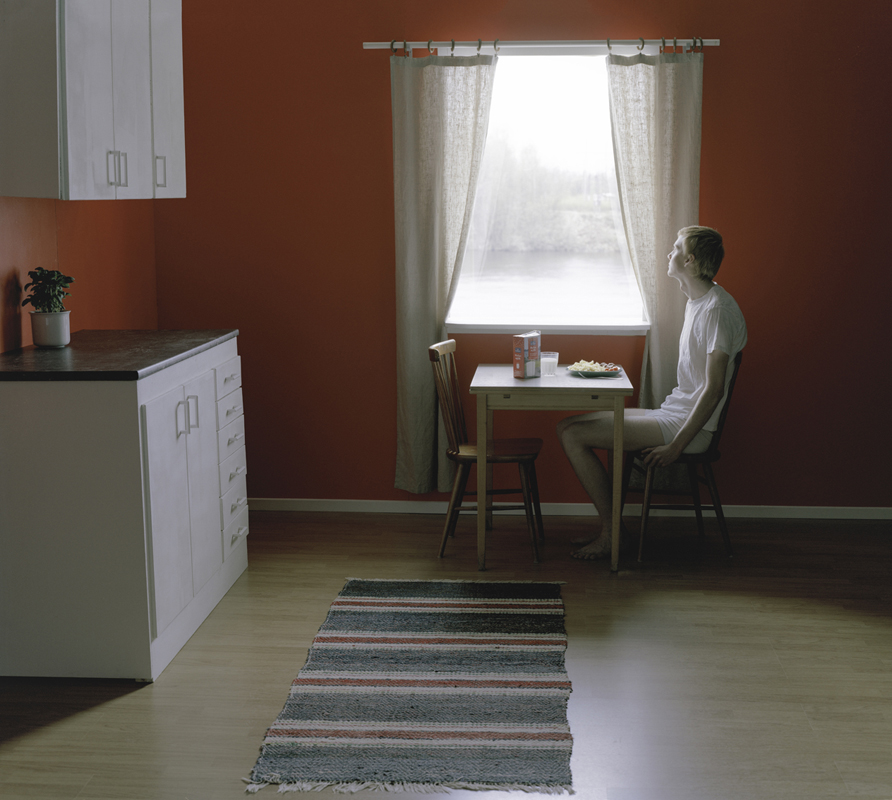 Peter Stridsberg (b.1994, Sweden) is currently studying the last year at the master pogramme in Fine Arts in Umea Academy of Fine Arts. He is working with scenic photographs where the design is based on written prose.
 From the texts, he chooses to visualize human existence through conceptual photographs, where the viewer is being presented another potential reality. Stridsberg builds an individual scenography for every photographic gesture, where he strives to create moments where the process and the design are at the center. Peter Stridsberg is working on investigating places and situations that shows on an individual level human existence and belonging.
"The work "With thoughts that summarize the words in a sentence to stand tall", 2015 is about how my daily life looked like, when arriving to a new city and at the same time struggling to stand tall. To meet my own thoughts and quiet speculation through that experience, when I come home to my new home."
***
The workshop and the exhibition are realized as a Nordic collaboration with Backlight Photo Festival, Nordic Light, Landskrona Foto and KATALOG Journal and made possible with the support from Nordisk Kulturfond.