Dutch artist Sjoerd Knibbeler wins the First Prize by the Majaoja Foundation. The Second Prize is awarded jointly to artist/researcher Chirag Jindal (New Zealand) and artist AlbaZari (Italy-Thailand). The third prize is awarded to video artist Saana Wang (Finland).
The Majaoja Prize is awarded by the Majaoja Foundation. The winners were announced at the opening ceremony of the Related Realities exhibition at Gallery Himmelblau in Tampere on September 4th, 2020.
The Backlight2020 jury, Ariane Koek (UK), Maija Tammi (Finland) Hannu Vanhanen (Finland) and Lars Willumeit (Switzerland) nominated the artists for the Majaoja Prize from the 22 artworks presented in the Related Realities exhibition.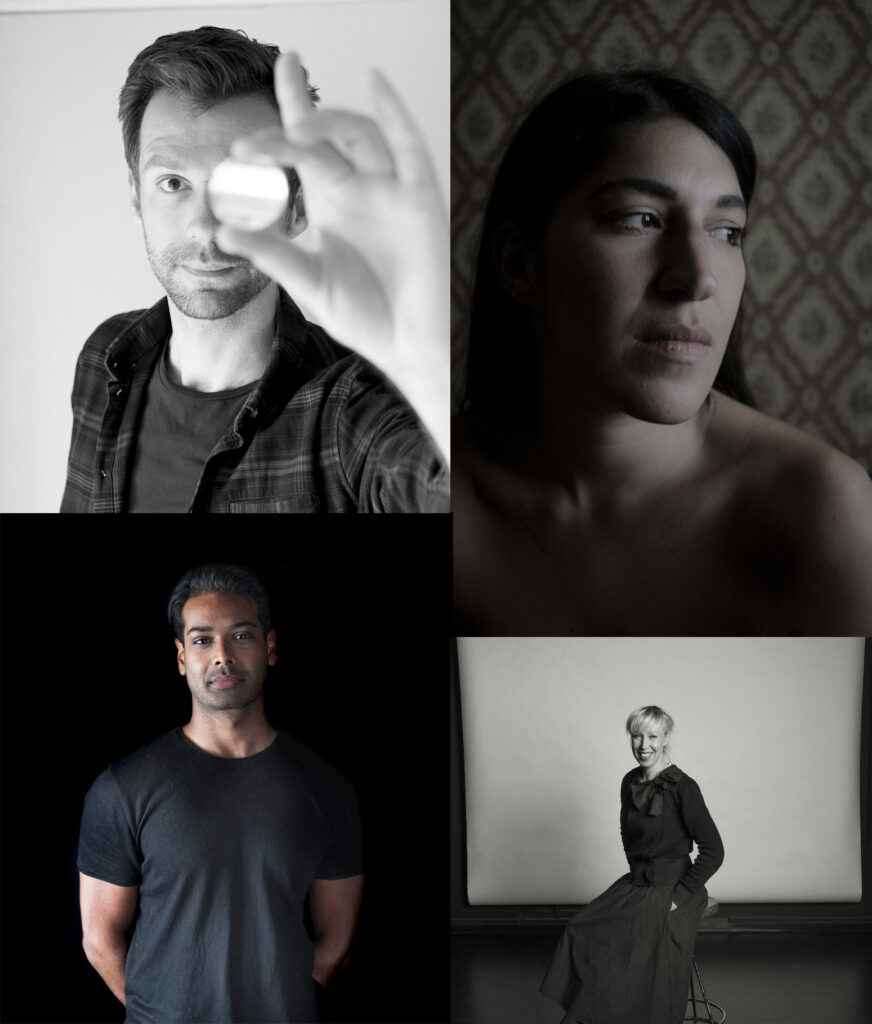 The jury's statements on the winning works:
First prize winner Sjoerd Knibbeler (5000 Euros)
The jury were unanimous in awarding the first prize to Sjoerd Knibbeler (Netherlands) for the outstanding technical, conceptual and aesthetic skill of his series, Lunacy.
Inspired by space travel and different mythologies about the moon, the series is a wonderful example of poetry, science, technology and the imagination at work in photography. By shooting his series using real moonlight in the depth of the countryside, Knibbeler created magical black and white photographs of space craft which seem to have come from both the future and the past. The work was made using his own hand-built models of fantastical rockets from images drawn from science fiction, design and images of space travel. Thuscombining sculpture and set-building, the series also presentsa singular, imaginative and highly original approach to the theme of the Backlight's Related Realities exhibition, which shows how artists from all over the world are currently visualizing, understanding and interpreting the relationship between art and science.
Second prize winners Chirag Jindal and Alba Zari (2000 Euros each)
The second prizes are awarded jointly to Chirag Jindal (New Zealand) and AlbaZari (Italy-Thailand) for their highly individual and different works which both nevertheless have in common that they expose the realities of societal and individual identity which are beneath the surface of appearances.
Chirag Jindal's series, Into The Underworld/ Ngā Mahi Rarowhenua arevast and detailed black and white cross sections of landscapes in his native New Zealand. They show both the realities below and above ground and are filmed by using the latest lidar technology. These photographs clearly reveal that new building developments and roads are built above vast underground networks of lava caves which were once the site of urupā (burial) and war shelters, and are considered wāhi tapu (sacred) by local Māori groups. Thusthese luminous cross sections are almost biopsies of the topology – showing the oppression of racism and capitalism which builds its form of own 'progress' on top of indigenous culture suppressing them underneath.
Alba Zari, born in Thailand studied in Italy and New York, now lives in London, in her documentary work The Y, looks for the identity of her lost father she never met. The Y refers to the male chromosome, as well as indicates her questions about who her father really is, as she searches for him in order to work out her own questions of identity, race and nationality. The series uses photography as an investigative medium, detailing with scientific rigour the building a picture of him from different forms of knowledge. These include DNA results, personal photographs, and scraps of information, which enable her to reconstruct a 3D model of him which she photographs too.
Third prize winner Saana Wang (1000 Euros)
Saana Wang (Finland) has created a two-screen installation with sound, 2156, which is a meditative piece on the nature of time and space. The installation weaves together seemingly disconnected histories represented by documentary and fictional film, with personal and found footage and images: for example the fate of miners, she filmed in the Datong coal mines China in 2014, a film of the sinking of a torpedo boat in the Gulf of Bothnia in 1925, and the painting of air balloon escaping Paris in 1870 by Jules Didier and Jacques Guiaudaus By entangling different events, and by naming the piece as a year in the future, Saana Wang shows that seemingly disparate events have resonance in the past, present and future across the physical dimensions of time and space.
Sjoerd Knibbeler voitti Majaoja-säätiön ensimmäisen palkinnon Backlight2020:ssa
Hollantilainen taiteilija Sjoerd Knibbeler voitti Majaoja-säätiön ensimmäisen palkinnon 5000 euroa Backlight-valokuvafestivaalissa Tampereella. Toinen palkinto 2000 euroa myönnettiin kahdelle taiteilijalle: uusi-seelantilaiselle Chirag Jindalille ja italialaiselle Alba Zarille. Kolmas palkinto 1000 euroa myönnettiin suomalaiselle videotaiteilijalle Saana Wangille. Majaoja-palkinnon myöntää Majaoja-säätiö. Voittajat julkistettiin Related Realities -näyttelyn avajaisissa Himmelblau-galleriassa Tampereella viikonloppuna. Backlight2020-valokuvafestivaalin tuomaristo, Ariane Koek (Iso-Britannia), Maija Tammi (Suomi) Hannu Vanhanen (Suomi) ja Lars Willumeit (Sveitsi) nimittivät Majaoja-palkinnon saajat 22 taiteilijan joukosta.