Cruel Radiance | Backlight 2023
What kind of evidentiary power can we associate with images in a world where man-made crises and conflicts have long since exceeded human proportions? How does matter, our material and elementary surroundings, record evidence of violence? What kind of roles do such non-human visual actors have in bearing witness to our pernicious actions?
Cruel Radiance, the 2023 edition of the Backlight festival, examines the evidential aspects of matter through photography and the moving image. From the omnipresence of particle pollution to the lasting legacies of nuclear weapons, from sub-zero temperatures to the residues of the mining industry, the exhibition sheds light on a whole variety of material elements as visual actors with singular testimonial capacities. In so doing, the stage is set for diverse visual dimensions and temporalities of violence ranging from slow cumulative processes to more abrupt conflicts. True to its title, Cruel Radiance invites the viewer to engage with a material repository of our ways of being together.
The festival takes place in Tampere 3.6.–15.10.2023.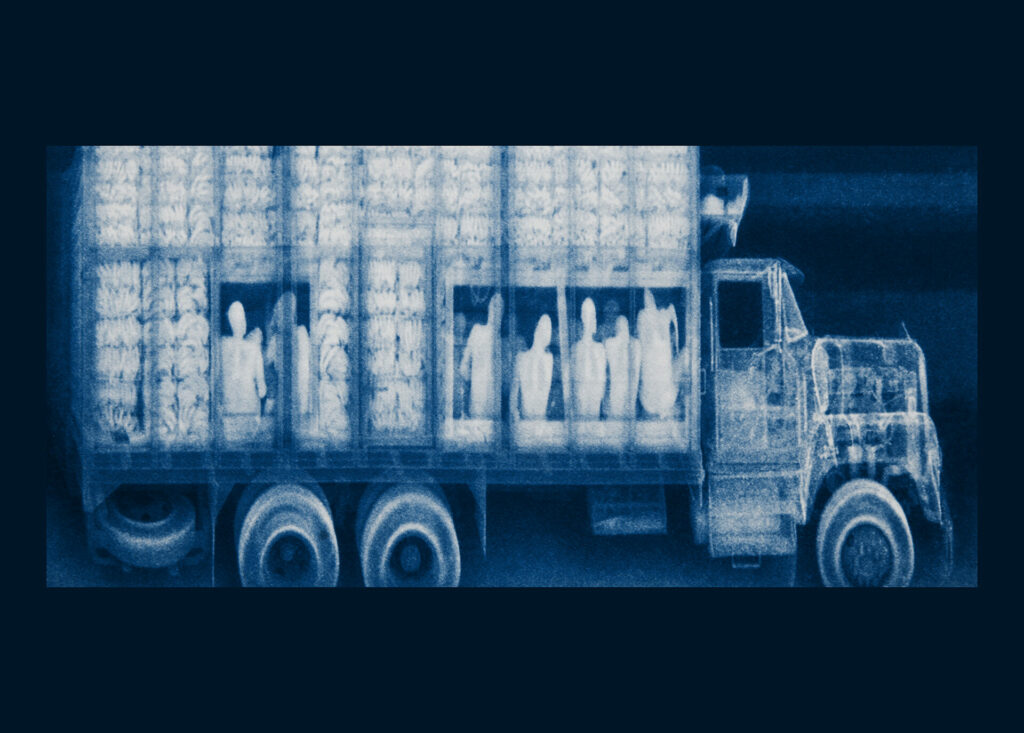 Julmaa valoa | Backlight 2023
Millaista on kuvien todistusvoima maailmassa, jossa ihmislähtöiset kriisit ja konfliktit ovat jo kauan sitten ylittäneet inhimilliset mittasuhteet? Entä miltä näyttää ihmisen otteen ylittävä kuvallinen toimijuus – kuinka meitä ympäröivä luonto tai aineellinen ympäristö tallentaa toimintamme seurauksia?
Näyttelykokonaisuus Julmaa valoa antaa valokuvan ja liikkuvan kuvan keinoin tilaa aineellisen ympäristömme hiljaisille todistajille: erilaiset elementit radioaktiivisesta säteilystä ilmansaateisiin, kylmyydestä mineraaliteollisuuden jäänteisiin, muuntuvat näyttelyn teoksissa kuvallisiksi toimijoiksi. Näin erilaiset väkivallan ulottuvuudet ihmisen aikahorisontin ylittävistä hitaista prosesseista äkillisiin geopoliittisiin konflikteihin tulevat esille kuvien kautta. Näyttelykokonaisuus Julmaa valoa toimiikin tilana kuvien todellisuussuhteen uudelleen arvioimiselle elämämme mahdollisuuksia kannattelevien elementtien näkökulmasta.
Festivaali järjestetään Tampereella 3.6.–15.10.2023.